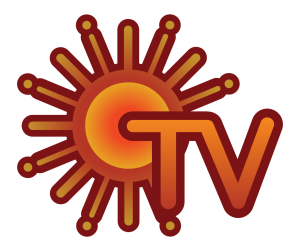 Sun News is a 24 hour Tamil language news channel was established in India in May 2000 with the name "Sun News". It was also a part of Media conglomerate Sun Network, India largest network. Sun News based in Chennai. The chairman of Sun Network Kalanidhi Maran founded this channel, also served the managing director of the network.
This network is available in 95 million households in India. In a limited time, the channel established itself the most popular news channel in Tamil Nadu. Sun News got the best reporting and Editorial team which keeps the channel scores at the top. It is news as well as entertainment channel in Tamil Nadu.
Watch Sun News (India) Live Stream


Watch online Sun News Live Streaming on this website which is telecasting transmission in Tamil language 24/7 hours free.
Read More About Sun News
Website
NewsCasters
Famous newscasters which presenting new on Sun News channel include
• Sujatha Babu,
• Mahalakshmi
• Ravi Ganesh
• Rangarajan – Business live show
• Shiva Kumar- Health show.
• Malayappan – Doctor X
• Mahalakshmi
• Ravi Ganesh
• Rangarajan – Business live show
• Shiva Kumar- Health show.
• Malayappan- Doctor X
General information
| | | |
| --- | --- | --- |
| Sr. No | Contents | Details |
| 1 | Launched Date | 27 May 2000 |
| 2 | Country | India |
| 3 | Headquarter | Chennai, Tamil Nadu, India |
| 4 | Language | Tamil |
| 5 | Owner | Sun group |
| 6 | Broadcast Area | India |
| 7 | Sisters Channel | Sun Music, KTV, Sun TV, Sun Life, Sun Action, Chutti TV, Adithya TV |
| 8 | Picture Format | 576i (SD) |
| 9 | News Editor | Umashankar |
| 10 | Output Editor | Sridhar |
Availability
Sun News is available for the viewers via satellite and cable networks on the following channels.
Cable Availability
Network
Channel
Asianet Digital TV
220
Hathway (Mumbai)
581
Satellite Availability
Sr. No
Network (India)
Channel
1
Dish TV
913
2
Sun Direct
112
3
TATA Sky
1510
4
Airtel digital TV
508
5
Reliance Digital TV
820
6
Videocon d2h
80
Programming
Sun News Live stream produced updates every hour. The news broadcast from the channel is including Local news, national, regional from the world. The channel has many reporters that got latest exclusive videos of each news item shown. Unique stories which cover issues of Tamil Nadu presented every day. Detail of all programs of the channel and their schedule is given in the table below. Famous news program of the channel is Nijam.
• Nijam
A news program which covers a broad range of viewers and several controversial subjects. The program hosted by Saleem. It has top rating among all programs. Nijam on aired at 10 PM from Monday-Friday. Mostly the questions which this program covers are temples, ghosts, festivals social, adventures, crimes, and mysteries.
• Vivaatha Paarvai
A program on social and political problems by journalists, politicians, and social activists.
• Cinema Seithigal
This program presenting all Kollywood cinema related information on stars their controversies, current projects and upcoming movies.
| | | | |
| --- | --- | --- | --- |
| Sr. No | Programmes | Schedule | Category |
| 1 | News Live | Monday-Sunday | News |
| 2 | Cinema News | Monday-Sunday | Cinema News |
| 3 | Vivaatha Medai | Monday-Saturday | Talk show |
| 4 | News Non stop | Monday-Sunday | News |
| 5 | Sirappu Paarvai | Monday-Sunday | News Program |
| 6 | News | Monday-Sunday | News |
| 7 | Cinema Seithigal | Monday-Friday | Entertainment show |
| 8 | Nerukku Ner | Monday,Tuesday&Thursday | Talk show |
| 9 | Nijangal | Monday&Wednesday | News |
| 10 | Health News | Monday, Thursday& Saturday | News about fitness and health |
| 11 | Nijam | Sunday | Crime/analysis news program |
| 12 | Box Office | Friday-Monday | Music program |
| 13 | Doctor X | Saturday | Program on sex life |