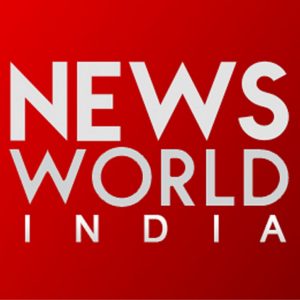 News World India is 24 hours national free to air news channel launched in August 2015 by F7 Broadcast Private Limited. The channel stopped to provide content to other television channels and began own new television channel News World India. News World India headquarter situated in Film City, Noida, Uttar Pradesh.
It started the news from Laxmi Studio and focuses on day to day life of masses. Its sister channel is New World Odisha which also possessed by F7 Broadcasting private limited. News World India is different from other already present channels and known as People's channel.
News World India is considered unbiased on political issues, and the best thing about the network is that it is research oriented. The CEO of the New world India is Shailesh Kumar from August 2015 to present.
Watch News World India Live Stream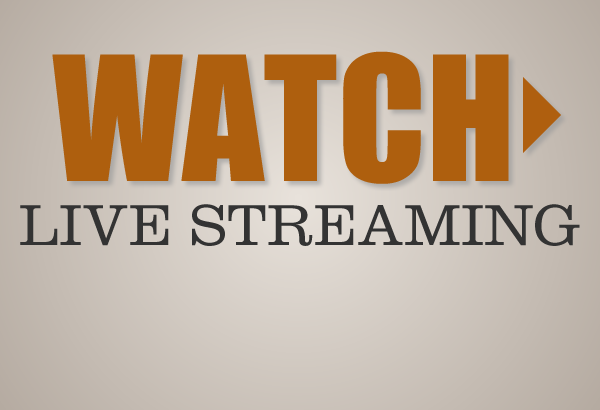 Now you can watch live streaming of News World India that is telecasting 24/7 hours and covers Indian and International news.

Read More About News World India
Website
Programming
It broadcast 24-hour news in a day. Schedule of the entire week is given below for your help.
| | | |
| --- | --- | --- |
| Sr. NO | Programs | Timing |
| 1 | News Tonight | Daily 12:00 AM 2:00 AM 5:00 AM 6:00 AM 9:00 PM |
| 2 | Sara Jahan | Monday 12:30 AM, 7:00 AM, 11:30 PM, Tuesday 9:30 AM Wednesday 12:00 PM |
| 3 | Goshthi | Monday 1:00 AM, Tuesday 12:00 PM, Thursday 4:30 PM |
| 4 | Special Report | Monday 1:30 AM & 1:00 PM |
| 5 | Big Picture | Monday – Friday 1:30 PM, Wednesday – Thursday 9:30 PM |
| 6 | Documentary Science | Monday 3:00 AM, 2:30 PM, Tuesday 5:00 PM |
| 7 | The Quest | Monday – Sunday 3:30 AM, Wednesday 6:30 PM, Saturday 10:00 PM |
| 8 | Eureka | Monday 6:30 AM, Tuesday 10:00 PM, Wednesday 8:00 AM, Thursday 5:30 PM, Friday 2:00 PM, Saturday 5:00 PM |
| 9 | Desh Deshantar | Monday – Thursday,12:30 PM, Wednesday-Friday 7:00 PM, Friday 7:30 AM |
| 10 | Indian standard time | Monday 8:00 AM, Tuesday 2:00 PM, Wednesday 1:00 PM, Thursday 2:30 PM |
| 11 | Hindi News | Daily 9:00 AM |
| 12 | Pahli Khabar | Monday-Sunday 9:30 AM |
| 13 | Science Monitor | Monday 10:30 AM, Wednesday 6:30 AM, Thursday 1:00 PM |
| | Gyan Vigyan | Tuesday 10:30 AM, Wednesday 9:30 AM, Thursday 4:00 PM, Friday 7:00 AM |
| 14 | Unki Nazar Unka Shahar | Monday – Saturday 11:00 AM, Tuesday 4:00 PM, Wednesday 4:00 AM, Thursday 3:00 PM |
| 15 | Sansadeeya Vad Vivad | Tuesday-Thursday 11:00 AM, Friday 4:30 PM, Sunday 3:30 PM |
| 16 | Guftagoo | Monday 12:00 PM, Tuesday 7:30 AM, Wednesday -Thursday 12:30 PM, Saturday 7:30 PM, Sunday 4:00 PM |
| 17 | Standing Committee | Monday 2:00 PM, Saturday 6:30 PM, Sunday 1:00 PM |
| 18 | Sarokaar | Monday 3:30 PM, Tuesday 8:00 PM, Wednesday 2:00 PM, Friday 11:00 AM |
| 19 | Jantantra Aapke Dwaar | Tuesday 3:30 PM, Friday 7:30 PM, Saturday 1:30 AM, Sunday 11:30 AM |
| 20 | Mahamahim Rajyapal | Monday 4:30 PM, Tuesday 7:00 PM, Wednesday 3:00 PM, Friday 3:30 AM, Sunday 12:00 PM |
| 21 | Tarkash | Thursday 7:30 PM, Friday 1:00 AM, Saturday 4:30 PM, Sunday 12:30 AM |
| 22 | State of the Economy | Monday 5:00 PM, Thursday 10:30 PM, Friday 6:30 AM |
| 23 | To The Point | Monday 5:30 PM, Thursday 3:30 AM, Saturday 1:00 PM |
| 24 | India's World | Tuesday – Thursday 5:30 PM, Sunday 6:30 PM |
| 25 | India Interacts | Monday 6:30 PM, Sunday 2:00 PM |
| 26 | Campus Debate | Tuesday 6:30 PM, Wednesday 5:30 PM |
| 27 | Nazariya | Monday 7:00 PM, Tuesday 3:00 PM, Wednesday 11:30 AM |
| 28 | Media Manthan | Monday 7:30 PM, Tuesday 7:00 AM, Wednesday 4:30 PM, Saturday 12:00 PM |
| 29 | Khabar 8 PM | Daily 8:00 PM, 11:00 PM |
| 30 | Shakhsiyat | Monday 8:30 PM, Tuesday 12:30 PM, Thursday 7:00 AM, Friday 4:00 PM, Sunday 1:00 AM |
| 31 | World Panorama | Monday 9:30 PM |
| 32 | Policy Watch | Monday10:00 PM, Friday 3:30 AM |
| 33 | Its my Life | Monday 10:30 PM, Tuesday, Wednesday 1:30 PM Thursday 6:30 PM, Saturday 2:00 PM |
| 34 | Rajya Sabha News | Wednesday-Sunday 10:30 PM |
| 35 | Colors of India | Tuesday 10:30 PM, Wednesday 5:30 AM, Thursday 10:30 AM, Friday 2:30 PM, Saturday 5:30 PM |
| 36 | Jan Sansad | Wednesday, Saturday 4:00 PM, Friday 12:00 PM Sunday 1:30 AM |
| 37 | Law of the land | Friday 10:00 AM, Sunday 5:00 PM |