BBC One News is British Broadcasting Corporation flagship television channel in the United Kingdom. BBC 1 is the first regular television that started high-level image resolution. Channel was launched on 2 November 1936. The annual budget of the channel is £1.14 billion. Television license fee funds it. The best thing about the channel is that it produced programs without commercial advertising. Now it is the most watched television station in the U.K. Former name of the channel is BBC Television service which changed in 1960 BBC TV. After launching BBC2 in 1964, it became known as BBC1. The current spelling is given to the channel in 1997. The Golden Age of BBC One is considered the time between 1973-1977.
Website
www.bbc.co.uk/bbcone
Related UK Channels
Watch BBC One News Live Stream

Enjoy 24/7 hours BBC One News UK Live Streaming broadcasting United Kingdom and International news transmission for you. Please wait, Stream is loading.


Read More about BBC1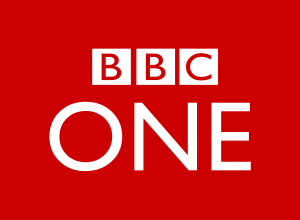 BBC One News Live Stream started own regular transmission on 22 August 1932 in Broadcasting House London and officially launched the broadcast on 2 November 1936 at Alexandra Palace in London. BBC owns it. After getting current name BBC1, it based in BBC Television Centre at White City, London ill 2013. BBC1 transmitted the occasional programs in the new color system on 15 November 1969 and officially it began 625-line PAL color programming with ITV on midnight of 15 November.
The most successful period for BBC One is from 1973-1977 under Bryan Cowgill with 45% audience share. During this period it started a range of documentaries, play series, and entertainment programs. BBC One runs a campaign in March 2002 with the title The One to Watch campaign. BBC One largely protected from making significant cuts in 2010, and now it is one of the largest U.K channels.
Programming of BBC One News Live
BBC One broadcasts news, sports, political talk shows, quiz show and drama series the entire week. The schedule of the whole week given in the table.
| | | | |
| --- | --- | --- | --- |
| Sr. No | Programs | Timing | Category |
| 1 | Breakfast | 6:00 AM | British television program |
| 2 | Rip off Britain | 9:15 | Factual TV series |
| 3 | Home under the Hammer | 10:00 | British factual series |
| 4 | Thief Trackers | 11:45 | Reality series |
| 5 | Bargain Hunt | 12:15 PM | Game show |
| 6 | BBC News at One | 1:00 | News |
| 7 | London news | 1:30 | News |
| 8 | Decimate | 2:15 | Quiz show |
| 9 | Escape to the country | 3:00 | British television program |
| 10 | Antiques road trip | 4:30 | Game show |
| 11 | BBC news at six | 6:00 | News |
| 12 | London news | 6:30 | News |
| 13 | The one show | 7:00 | Talk show |
| 14 | EastEnders | Monday & Friday 8:00 PM | Drama series |
| 15 | Reggie Yates | 9:00 | Talk show |
| 16 | BBC news at ten | 10:00 | News |
| 17 | London news | 10:30 | News |
| 18 | BBC Weather | 10:42 P | Weather news |
| 19 | The Graham Norton show | Monday & Friday11:30 | Talk show |
| 20 | Ambulance | Tuesday 9:00 | Documentary series |
| 21 | Holby City | Tuesday 8:00 | British drama series |
| 22 | The Missing | Wednesday 9:00 | Thriller/drama series |
| 23 | A Question of sport | Wednesday 10:45 | Quiz show |
| 24 | The Apprentice | Thursday 9:00 | American reality show |
| 25 | Question Time | Thursday 10:45 | Political show |
| 26 | Would I Lie to you | Friday 8:30 | Comedy show |
| 27 | Still Game | Friday 9:30 | Scottish sitcom |
| 28 | The Josh | Friday 11:25 | Comedy series |
| 29 | The NFL Show | Friday 11:50 | Sports Program |
| 30 | Saturday Kitchen | Saturday 10:00 AM | Cooking show |
| 31 | James Martin: Home Comforts | Saturday 11:30 AM | Cooking program |
| 32 | Football Focus | Saturday 12:00 PM | Sports program |
| 33 | Cycling | Saturday 2:30 PM | Sports |
| 34 | Pointless Celebrities | Saturday 5:40 PM | British game show |
| 35 | Strictly come dancing | Saturday & Sunday 6:30 PM | British television show |
| 36 | Casualty | Saturday 9:15 PM | Medical drama series |
| 37 | Sunday Morning Live | Sunday 10:00 AM | Morning show |
| 38 | Sunday politics London | 11:00 AM | Political program |
| 39 | Countryfile | Sunday 6:15 PM | News program |
| 40 | Poldark | Sunday 9:00 PM | British drama series |