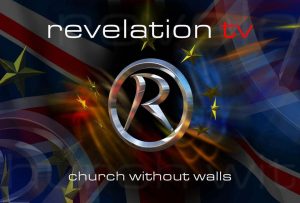 Revelation TV UK is a Christian station based in the United Kingdom since 2003. It is established by Howard Conder and his wife, Lesley. They invest their money to run a private channel. It acquired the permanent studio in Spain in 2012, and car parking converted into a new state television studio. A large number of programs are produced from there now like Q &A show, Late Show and Voice in the Wilderness.
Genesis TV another TV channel broadcast its transmission on Sky channel 592 merged with Revelation Television on 10 March 2010 and called "Revelation TV".
The Justin Peters controversy is very famous linked with Revelation TV. He was an American Evangelist who interviewed on 10 February 2010 on the channel and spoke some bad words about Word of Faith. So after viewers criticised this discussion channel In December 2011, Preacher Jacob prasch left the channel and Jesse Duplantis show started at that time. It was the famous show of the channel because of his host who is well-known the Word of Faith preacher.
Watch Revelation TV UK Live Stream
Watch online Revelation TV UK that is telecasting from the United Kingdom, Here you can watch 24/7 hours online streaming.
Website
www.revelationtv.com
General information
| | | |
| --- | --- | --- |
| Sr. No | Contents | Details |
| 1 | Launched Date | 2003 |
| 2 | Owner | Howard and Lesley Conder |
| 3 | Country | United Kingdom |
| 4 | Picture Format | 16:9 SDTV |
| 5 | Broadcast area | Worldwide |
Availability
Revelation TV is available to thousands households of UK and Europe via satellite networks on the following channels.
Terrestrial Availability
1
Freeview
Chnanel 250 (HD)
Satellite Availability
2
Sky
Channel 581
3
Freesat
Channel 692
4
Eutelsat 28A
11259 V 27500 2/3
Streaming Media
5
TV player
Watch live (Uk)
Revelation TV Live Stream Programming
Mostly Christian programmers are broadcast from the channel like preaching and teaching programmers. Some news and current affairs programs are also produced.Some notable programmers of Revelation TV are listed below.
| | | |
| --- | --- | --- |
| Sr. No | programmers | Category |
| 1 | 700 Club | News magazine program |
| 2 | Bayless Conley | Interview show |
| 3 | Middle East report | Current affairs program |
| 4 | Classic Praise | Musical program |
| 5 | Debates | Current affair program |
| 6 | Contemporary Praise | Musical program |
| 7 | Christian World News | News program |
| 8 | To the Point | Stories on Christmas living |
| 9 | New Life Christian centre | Worship and teaching program |
| 10 | Insight & 20-20 Vision With Hugh Osgood | Teaching from Hugh Osgood |
| 11 | David Hathaway | Talk show |
| 12 | Covenant Christian Centre | Educational program |
| 13 | New Bethel | Worship and teaching program from Bethel |
| 14 | Silver Bells | Interview and musical program by famous artists |
| 15 | David PT1&2 | Film |
| 16 | Gospel Truth | Teaching by Andrew Wommack |
| 17 | Roots and Reflections | Preaching & teaching program |
| 18 | Magna Carta | Teaching program |
| 19 | Alone not Alone | Film |
| 20 | Return to the Hiding | Film |
| 21 | Jeremiah | Film |
| 22 | Kids Programmes | Children program |
| 23 | Chuck Missler | Talk show |
| 24 | Heroes of the Faith | Program about Modern Hero |
| 25 | Get Well Stay Well | Lifestyle program |
| 26 | In Conversation | Interview program |
| 27 | Bible Study | Weekly Interactive show |
| 28 | European Report | Political program |
| 29 | Jerusalem Date Line | News about Israel and middle east |
| 30 | Just a Minute | Talk show program |