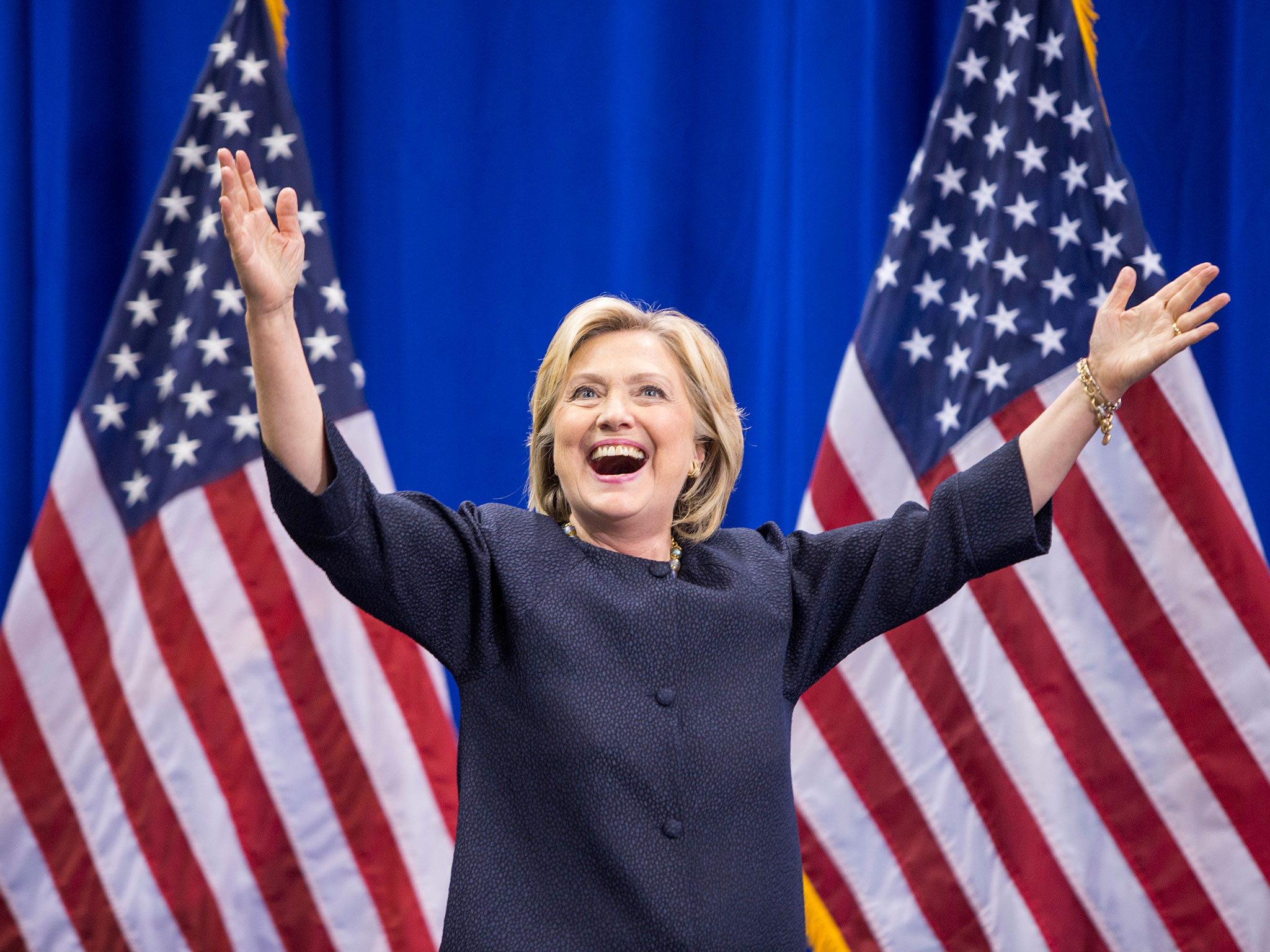 Hillary Clinton is working in government from 31 years, so it is not a wondering thing if she claimed for the presidency. Her opponent is a businessman Donald J.Trump who has never worked in government. She would pursue a consensus approach, trying to reach out Republicans but the primary focus of the Hillary is on women rights, inequality, and social justice. A political professor William Chafe said in a book about Clintons, Can she succeed? Only with massive Democratic votes. What are the Top 10 Hilary Clinton Plans for the United States Future? we discuss below but for most of these promises she needs Congress cooperation.
10 Hillary Clinton Plans For The United States Future
1. Eliminate Tuition For Students at Public Colleges
Hillary Clinton announced the free tuition at the community colleges. She said, for the families who earned less than $125,000 per year we eliminate the education fee. She predicts the whole plan in the campaign which includes additional debt relief program which $350 billion cost over a year. This fee will cover by closing tax loopholes for wealthy Americans.
2. Make Immigration Reform
Where Donald Trump will build a wall on the Mexico border, Clinton opened her campaign to offer an improvement for hard working, law abiding immigrant families a path to citizenship. She announced throughout her campaign comprehensive immigration reform package which includes liberalizing future immigration and enhanced immigration enforcement. However, if Hillary elected she will face many barriers to implementing this immigration reform because Supreme Court banned some Obama's actions on immigration due to fear of legal protection to illegal immigrants.
3. Promise of Affordable Health Care and Make a Public Option
Clinton said she stand up against Republican attacks on the health care law and build an affordable law for the people. The plan of Hillary involves establishing a Public Option. It would be an optional government-run insurance plan. Many Democrats supporters and Obama wanted to include the Public Option but opposition and insurance industries kept it out of the law. Hillary was also the first lady who lead the White House push for health care program in the early 1990s. She wants to build the Obama affordable care act which leads towards the goal of Universal health care.
4. We Will Make Possible To Overturn Citizens United
Hillary announced, in her first months in office she will address finance campaign reform working against Citizens United. It is seen that Undo Citizen United is like the politician on both sides of the aisle have endorsed. Trump is against the super PACs and money in politics, but Clinton is taking advantage of the finance laws as they are. If she elected, she would consider a constitutional amendment to make it possible.
5. Fight For Equal Pay For Men and Women
Clinton has represented herself as the female nominee from a major political party for president. When she run her campaign she recites this line many times; Donald Trump accuses me of playing woman card all he wants, but if fighting for affordable childcare, equal pay, and paid family leave is playing the woman card then I will deal with it.  Paycheck Fairness Act makes easier to challenge for her as sex-based pay discrimination. A version of this bill was introduced in 2007 by Clinton as a senator. Jean Kimmel an economic professor, pay difference is due to many factors including occupation and unequal division of housework, not just a matter of unequal pay for equal work.
6. I Will Not Increase Middle-Class Taxes
Hillary tax plan is to take more tax revenue, but as she said, she will not raise the middle-class taxes. Her plan is to hike taxes for the rich for example 4% surcharge on income over $ 5 million and raising capital gains tax rates. Nonpartisan Tax policy center said tax revenue would increase up to $1.1 trillion under Clinton plan. Because it includes not raising a tax on the middle class which enhanced the burden on top 1 %. 95% taxpayers would see no change in their taxes.
7. Say No To Attacks on Working Families, No To Bad Trade Deals and Trans-Pacific Partnership
Clinton opposition to Trans-Pacific Partnership is distancing herself from Obama administration. Under Obama, she called this deal as Gold Standard, but in the campaign she said I do not believe this agreement anymore. However, TPP is awaiting for final ratification by Congress. Trump also has the same opinion as Clinton, so if Congress passed it, then next president will easy derail it. She was for free trade, and as president, she would say No to new trade agreements unless they raise wages, improve national security and jobs.
8. Increase The Federal Minimum Wage
Clinton says she will increase the federal wage from $7.25 to $12 an hour nationwide, but she does not tell the exact amount. Sanders differentiate himself by saying $15 in the campaign for higher minimums in individual states. Now Democratic part calls for the same amount. She has been a supporter of the fight for $15 campaign pushes. She would require the action from Congress for raising the wages.
9. Expand Background Checks To More Gun Sales
The most prominent debate of this election is gun violence, and Clinton makes it a focal point of her campaign. She said, closed the online loophole, the gun show loophole and went after Charleston loophole. These three are the current federal gun laws aspects which permit the people to purchase the weapons without undergoing the background check. National Rifle Association support her proposal.
10. Federal Infrastructure Funding Increased By $275 Billion Over a Five-Year Period
Clinton promises most of spending $250 billion on things like bridges, airports, highways and remaining $25 billion would fund an infrastructure bank which would bring public works. But Jared Bernstein at Center on budget and policy priorities a senior fellow said it would not fix the country economy. According to American Society of Civil Engineers, there will be $1.6 trillion infrastructure funding gap by 2020. Bernstein told Clinton is planning to pay for this promise from tax revenue plan.
Related: Donald Trump 10 Best Plans For the United States.
Conclusion
We conclude from this article the primary barrier between Clinton these proposals and their execution is Congress vote. Experts uncertain about any answer about these ideas as this historic presidential election means for Congress.