HLN News is very famous in all over the United States America and from many different countries as well. HLN News owned by Turner Broadcasting system (Time Warner).Many channels which were broadcasting news from all over the world. This channel was launched on January 1, 1982, with the name of CNN2 after CNN. At this time CNN was one of the most popular channels in all over the world by providing its best coverage.
After some time CNN2 was renamed, and its new name was Headline News. In 1997 it was renamed again, the new name was CNN Headline News. After many years in 2007, CNN was removed, and the new name was Headline news once again. Their slogan is we are not the news network, you are.

It is providing its online stream with the best video quality. This channel is accessible from any mobile phone. The user can also get alerts of this channels by subscribing to it.
Read More About HLN TV
Coverage of HLN News Live Stream in USA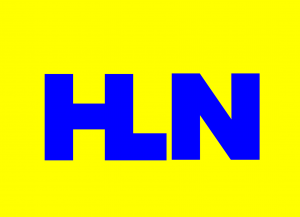 They were so many channels such as Fox News, CBSN, ABC News and much more which were providing the audience proper coverage. HLN comes with a new idea which was a tremendous achievement for this channel. This channel started a newscast of 30 minutes which broadcast after every hour, and this transmission was the 24-hour transmission. In this 30 minutes, HLN Live Stream was providing news from different sectors. Such as sports, business, weather and national news as well. In 2015 more than 96 million people in America had televisions at their home, and American cable was the most distributed cable.
| | |
| --- | --- |
| Website | www.hlntv.com |
| Broadcast Area | USA, Canada, Asia, North Africa, Australia, Latin America |
| Headquarters | Atlanta Georgia |
| Language | English |
| Country | United States |
| Slogan | We are not the news network, you are |
| Sister channels | CNN ,CNN International, TNT, Turner Classic, Movies, Cartoon Network, Boomerang, TBS, HBO, Cinemax |
| Launch | January 1, 1982 |
| Owner | Cable news network, Time Warner |
Programs & Timings
| | | |
| --- | --- | --- |
| SR NO | Programs | Timing |
| 1 | Forensic Files | 09:00 PM |
| 2 | Morning express with Robin Meade | 06:00 AM |
| 3 | Nancy Grace | 08:00 PM |
| 4 | Dr. Drew | 07:00 PM |
| 5 | Michela | 10:00 AM |