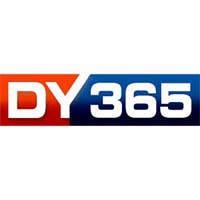 DY365 News (ডিৱাই৩৬৫) TV telecasting from India. It is a 24/7 hours news satellite television channel broadcast programs in The Assamese language. DY 365 was founded 8 years ago in India on 30 October 2008.  It is a part of Brahmaputra Tele Productions Pvt. Ltd and working team include Manoj Kumar Goswami, Editor in chief and Dipannita Jaiswal who is director of the channel.
Watch DY365 New TV Live Stream Assam
Watch online DY356 News that is telecasting high quality streaming from Assam India. Enjoy 24/7 hours free transmission.

Read More About DY365
Slogan
Nirvik, Niropekkho aru Bissosto
নিৰ্ভীক, নিৰপেক্ষআৰুবিশ্বস্ত
Website
General Information
| | | |
| --- | --- | --- |
| Sr.No | Contents | Details |
| 1 | Launched Date | 30 October 2008 |
| 2 | Owner | Brahmaputra Tele Productions Pvt. Ltd. |
| 3 | Country | India |
| 4 | Language | Assamese |
| 5 | Headquarter | Guwahati, Assam, India |
| 6 | Broadcast area | Worldwide & India |
| 7 | Sister Channels | Jonack |
| 8 | Competitors | Assam Talks Prag News News 18 Assam/North-East Pratidin Time News Nation Assam News Live |
Availability
Satellite Availability
1
Airtel digital TV (India)
Channel 624
2
Tata Sky (India)
Channel 1953
3
Big TV (India)
Channel 784
4
Videocon d2h (India)
Channel 843
5
Dish TV (India)
Channel 781
Programming
DY 365 broadcast the following programs on the entire week. Have a look on this
| | | |
| --- | --- | --- |
| Sr. No | Programs | Category |
| 1 | DY Prime Time News | News program |
| 2 | Midday Express | News |
| 3 | Pravati Arati | Musical program |
| 4 | Nikhar Khabar | News program |
| 5 | NEWS@8 | News |
| 6 | Assam @5 | News program |
| 7 | Morning Prime Time | News program |
| 8 | DY Housefull | Movie series |
| 9 | Prime Time Xandhiya 7 | News |
| 10 | 8 Bisesh with Mr. Pranjit Saikia | Talk show |
| 11 | Supati 365 | Music show |
| 12 | Aaluchya with Mr. Pranjal Phukon | Talk show |
| 13 | Breaking News | News Program |
| 14 | Ei Xomoy with Mr. Anupam Chakraborty | Talk show |
| 15 | Filers | Television series |
| 16 | Prasangakrome with Mr. Mrinal Talukdar | Talk show |
| 17 | Mahanagar 365 | News program |
| 18 | Mot Vinnomot with Mr. Pranay Bordoloi | Talk show |
| 17 | Late Night Guwahati | Lifestyle program |
| 18 | Rabi Xandhya | Talk show |
| 19 | DY Adda | News |
| 20 | Assamese News | News show |
| 21 | Dy Bihu rani | Musical program |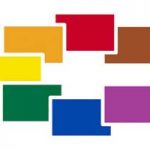 Sitel TV Online Macedonian