Channel 2 News KTUU-TV is NBC affiliated station and serving the Anchorage, Alaska from 62 years ago. Gray Television possesses the channel. It is working as a part of MyNetworktv KYES-TV. The former call letters used for the channel is KFIA and KENI-TV. The studio of the station situated on East 40th Avenue in Anchorage. The meaning of its call letters is TUU sounds like two. You can see the transmission of KTUU on digital channel ten on local cable TV and standard cable channel 2. The newscast team of KTUU won many awards in 1999, and its news transmission made it the strongest station. For live stream and any other information, you can visit the website.
You might also like to watch WVTM 13 News
Website
www.ktuu.com
Slogan
Alaska's news source
Channel 2 News KTUU-TV Live Stream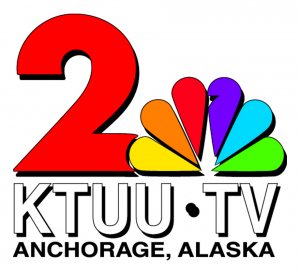 Channel 2 News was the second station signed on in Alaska state on 16 October 1953 with name KFIA, Which changed in 1955 KENI-TV and On 10 June 1981, it got KTUU finally. The channel first on air the ABC comedy program That Girl on 19 September 1966. It had a joint affiliation with ABC and NBC until 1967. But then the station affiliated primarily with ABC and NBC as secondary.In 1970 KTUU was fully affiliated with ABC. The station launched its website in August 2010 under Schurz ownership by a new partnership with Tribune company. This station ranked at number one in Anchorage, and its newscast rating makes it the strongest station in the country of NBC affiliated.
The station has an own satellite uplink truck. The Schurz sold the station to Gray Television on 14 September 2015 for $442.5 million. Gray also purchased the MyNetworkTv station KYES-TV on 1 October 2015.
Programming
It is the strongest station in the country because of its newscast broadcasting. It recognized as small market TV news photography station of the year from 2006-2013. It was also the first station in Alaska which produced the news in high definition. The programs provided KTUU daily are here.
| | | | |
| --- | --- | --- | --- |
| Sr. No | Programs | Category | Schedule |
| 1 | The voice | American television series | At 1:30AM |
| 2 | Channel 2 news Late edition | News | At 2:00AM |
| 3 | The Tonight show with Jimmy Falcon | Entertainment program | At 2:34AM |
| 4 | Last call with Seth Meyers | Late night program | At 3:37AM |
| 5 | Right this minute | American television program | At 6:30AM |
| 6 | Channel 2 news | News | At 7:00AM |
| 7 | Early today | Morning show | At 8:00AM |
| 8 | Channel 2 news | News (Morning edition) | At 9:00AM |
| 9 | Live with Kelly | Talk show | At 3:00PM |
| 10 | FAB Life | American talk show | At 4:00PM |
| 11 | Day of our lives | American television series | At 5:00pM |
| 12 | Judge judy | American reality show | At 6:00PM |
| 13 | The Dr.Oz show | Health discussion program | At 7:00PM |
| 14 | Steve Harvey | Comedy talk show | At 8:00PM |
| 15 | Channel news 5:00 report | News | At 9:00PM |
| 16 | NBC nightly news with Lester Holt | News | At 9:30PM |
| 17 | Channel 2 newshour | News | At 10:00PM |
| 18 | American Ninja Warrior | Television series | At 11:00PM |
| 19 | The night shift | American drama series | Thursday at 1:00AM |
| 20 | I.Spy | Action series | Friday at 12:00AM |
| 21 | Dateline NBC | News program | Saturday at 1:00AM |
| 22 | Nina's world | Animated series | Saturday at 12:00PM |
| 23 | Premier League Goa zone | Sports | Saturday at 2:30PM |
| 24 | Beach Volleyball | Sports | Saturday at 3:00PM |