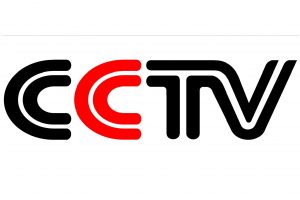 China has one channel in America known as CCTV America. It is an English language news channel owned by China Central Television. It was launched on 6 February 2012 and headquarter located in Washington DC. It manages bureaus across South and North America. CCTV America is lead by Ma Jing who is director general and Asia journalist Jim Laurie.
It broadcast America based programming and focus on Asia for CCTV News. The service has the mix of Chinese and American writers. The mission of the channel is to provide news for English speaking viewers nationwide and show the world in a different way. They provide the balanced and comprehensive view of the world.
Watch CCTV News America Live Stream
Watch now Live Streaming of CCTV News America. IT is a famous news channel in China that is telecasting American and International News in English.


Website
www.cctv-america.com
Programming
Biz Asia America
A wide range of global news and current affairs program. It focuses on financial and economic issues from South and North America with those from Asia and China region.The anchor of the program is Philip TK Yin. It broadcast from 8:00 PM to 10:00 PM on Monday.
Americas Now
News magazine broadcast the original reporting throughout the America. This program started by award winning producer Barbara Dury. Schedule of CCTV America given below.
| | | | |
| --- | --- | --- | --- |
| Sr. No | programs | Timing | Category |
| 1 | News Hour | Daily 12:00 AM | News |
| 2 | Global Business by CCTV America | Tuesday-Saturday 1:00 AM & 8:00 PM | Business program |
| 3 | Americas Now | Monday 1:00 AM &7:00 PM | America magazine program |
| 4 | News Desk | Started 2:00 AM and first half of each hour | News |
| 5 | Sports scene | Daily 3:30 AM | Sports program |
| 6 | Global Business | Monday-Friday 4:00 AM & 9:15 AM | Business program |
| 7 | Assignment Asia | Saturday 9:30 AM & 9:30 PM | Current affair program |
| 8 | Close to China with R.L.Kuhn | Sunday 9:30 AM | Weekly show |
| 9 | Talk Africa | Sunday 2:30 AM | News program |
| 10 | China Insight | Saturday 2:30 AM & 1:30 PM Monday 8:30 PM | Series on China culture |
| 11 | New Money | Saturday 4:30 AM Monday 12:30 PM Sunday 8:30 PM | Business program |
| 12 | Travelogue | Sunday 4:30 AM & 10:30 PM | Travel show |
| 13 | Cultural Express | Monday-Friday 5:30 AM &1:30 AM | Television program |
| 14 | Icon | Saturday 5:30 AM &11:30 AM | Cultural program |
| 15 | Spectrum Asia | Sunday 11:30 AM Tuesday 12:30 PM Monday 4:30 PM | Television show |
| 16 | Faces of Africa | Sunday5:30 AM Monday 1:30 PM | News program |
| 17 | Africa Live | Daily 6:00 AM & 1:00 PM | News program |
| 18 | Dialogue | Daily 7:30 AM,2:30 PM 5:30 PM & 11:30 PM | Talk show |
| 19 | Asia Today | Daily 7:00 AM | Latest News |
| 20 | China 24 | Daily 8:15 AM, 3:15 PM & 6:15 PM | News program |
| 21 | World Insight | Monday-Friday 10:15 AM & 4:15 PM | World news and current affair program |
| 22 | Crossover | Saturday 10:15 AM & 4:15 PM | Talk show |
| 23 | The Heat | Wednesday – Sunday 12:30 PM | Current affair and news program |
| 24 | My China | Monday 2:00 PM Sunday 10:30 PM | China life show |
| 25 | Match Point | Sunday 2:00 PM | Sports program |
| 26 | Full Frame | Sunday 7:00 PM | Dancing program |