AL Jazeera Balkans News is an international channel started on 11 November 2011. It is working for Al Jazeera Media Network. The channel headquarters situated in Sarajevo, Bosnia, and Herzegovina. The channel broadcast transmission in the Bosnian language. It is a sister channel of Al Jazeera Arabic and Al Jazeera English. It broadcast 20 hours daily in Bosnian -Corian -Serbian. That TV station mainly focuses on the documentaries, current affairs, technology, debts, and sports highlights.
AL Jazeera Balkans News Live Stream
Here 24/7 hours AL Jazeera Balkans News is Available for you that you can watch any time.
[jw7-video n="1″]
Read More About Balkans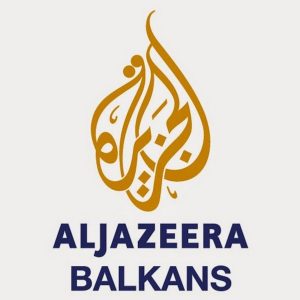 Al Jazeera Balkans was purchased by Qari government on 22 September 2010 by Qar Media Corporation ( now AL Jazeera media network). They purchased the NTV 99 local channel for US $1.56 million which is named Al Jazeera Balkans (AJB).
The channel provided current affairs and high-quality news in the region. After that, Al Jazeera makes an agreement with BBI real estate for usage of 800m2 on the top floor of Sarajevo's BBI Centar.The same time the channel got the place in B2 building top of Balkanska street and maintained a studio there. It was planned to launch a channel in January 2011. There were 100 more television stations in the region, and Al Jazeera Balkans will offer regional access. It is working as a local station in former Yugoslav countries, and it broadcast news about Qar media corporation for a bid of 25 million for TV Avala.
Zeljko Mitrovic managed the Serbian network nationwide.The channel got significant information by raising a question about the status of Kosovo. Employees of the channel wanted to know where they stand on the issue of Kosovo's independence especially those belongs to Serbia. They provide the terrestrial coverage in Sarajevo area. It started broadcasting on 11 November 2011 with €15 million. They are also launching their website on the same day.
Programming
Al Jazeera Balkan produced mostly the News, current affairs program, and documentaries. Schedule of its daily programs is given below.
| | | | |
| --- | --- | --- | --- |
| Sr. No | Programs | Timing | Schedule |
| 1 | Aj word 2016 | 7:30 AM 10:30 12:30 | Informive program |
| 2 | EX Files | 8:00 11:00 | Romance and comedy series |
| 3 | TechKnow | 9:00 | Documentary |
| 4 | Alchemy Balkans | 9:30 | Documentary series |
| 5 | War to save the child | 10:30 | Documentary |
| 6 | News 12:00 | 12:00PM 2:00 3:00 5:00 6:00 8:00 9:00 12:00 | News |
| 7 | Short news 13 | 1:00 | News |
| 8 | Stories from the east | 1:30 | Documentary |
| 9 | Art as Salvion | 2:30 | Documentary |
| 10 | Short news 17:00 | 5:00 | News headlines |
| 11 | The birth of the country | 5:01 | Documentary series |
| 12 | Want to go home | 5:30 | Documentary |
| 13 | Sports magazine | 7:05 | Sports program |
| 14 | The world of Soap Operas | 7:30 | Documentary |
| 15 | Context 2016 | 9:30 | Talk show |
| 16 | Aleppo, notes from the dark | 12:30 | Documentary |
| 17 | Regioskop | 2:00AM | Documentary |
| 18 | Eye camera Asia | Tuesday 9:00AM | Documentary |
| 19 | Valentino's Ghost | Wednesday 7:30AM | Short film |
| 20 | Roads of Marco Polo | Wednesday 9:00AM | Documentary |