Al Jazeera Arabic television channel is also known as Jazeera Satellite Channel (JSC). It is a Doha-based channel owned by Al Jazeera Media Network. Al Jazeera Arabic Qatar was launched on 1 November 1996 as Arabic news and current affairs satellite channel. It is the largest news channel and possessed by the Qatar government.
The channel got the attention during a war in Afghanistan. It was the only channel which gives coverage to the war from its office. Sometimes this channel is considered a propaganda outlet for Qatar government.
Al Jazeera Arabic sometimes produced the Islamist programs which reporting pro-Sunni and Anti-Shia bias issues. It claimed that it has an anti-western bias. But channels claimed. It presents Iran's view, Israel's view. The Channel has also released video by Osama bin Laden. It is the most popular channel in an Arab world. Watch also Al Jazeera News English from America.
Watch Al Jazeera Arabic Live (HD) Stream – QATAR

[jw7-video n="1″]
Here you can watch 24/7 Al Jazeera Arabic online Streaming that is telecasting online transmission from Qatar. All programs telecasted in Arabic Language.
Read More About Al Jazeera Arabic
Slogan
The Opinion and the other opinion
Website
www.aljazeera.net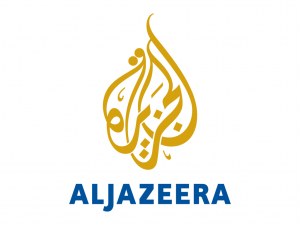 Al Jazeera satellite channel was founded on 1 November 1996 after BBC Arabic language station. However, BBC Arabic language closed after a year. When Al Jazeera Arabic aired it presented six hours of programming per day which increased up to 12 hours at the end of 1997. Al Jazeera was impartial news platform discussing issues of the Arab world. Its program The Opposite Direction create the controversies regarding religion and morality. In 1999 the Algerian government cut the power of channel in some major cities. It was also a favorite sounding board for Hamas and Chechen separatists.
It was the only international news channel in Iraq during an operation desert fox bombing campaign. The channel brings the attention of West during Taliban and Osama bin Laden hunt after 9/11 attack on the United States.
Programming
Al Jazeera Television channel broadcast the following programs on weekdays and weekends.
| | | |
| --- | --- | --- |
| Sr. No | Programs | Timing |
| 1 | News Bulletin | 12:00 AM |
| 2 | Behind the news | 12:30 |
| 3 | Al Jazeera this morning | 1:00 |
| 4 | Economy and people | 2:30 |
| 5 | Century witness | 3:05 |
| 6 | News Bulletin | 4:00 5:00 6:00 7:00 9:00 10:00 11:00 1:00 PM 7:00 9:00 |
| 7 | Arab present situation | 4:30 AM 5:30 PM |
| 8 | Sports news | 5:30 AM |
| 9 | Press review | 6:05 |
| 10 | Al Jazeera world | 6:30 |
| 11 | Rhetoric revolution | 7:05 |
| 12 | Al Jazeera midday | 8:00 |
| 13 | Al jazeera documentary | 10:05 |
| 14 | The Observory | 11:30 |
| 15 | Al-Jazeera this evening | 12:00 PM |
| 16 | In depth | 3:05 8:05 |
| 17 | Today Harvest | 4:00 |
| 18 | The Initiive | 10:30 |
| 19 | The opposite direction | Tuesday 3:05 PM & 8:05 |
| 20 | From Washington | Wednesday 3:05 AM |
| 21 | Under the microscope | Wednesday 10:05 AM |
| 22 | Without Bonds | Wednesday 3:05 PM & 8:05 PM |
| 23 | The cultural Anthropologist | Thursday 11:30 AM |
| 24 | Smart life | Friday 2:30 AM Sunday 11:30 PM |