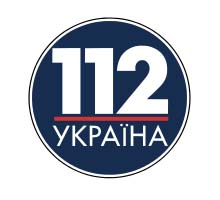 112 Ukraine News (112 Україна)is Ukrainian 24 hours News channel that launched in November 2013 by Mr Andriy Poschchypkov who is CEO of the channel. 112 Ukraine is a private channel based in Ukraine and more focused on a live broadcast. 
The channel was considered as a leader among Ukrainian informational television channels in 2015 and outranked the Channels 24 and 5. According to a report of Industrial Television Committee of Ukraine, 112 Ukraine has the 9th place among Ukrainian TV channels. It is very popular channel among people of Ukraine county because of it always aware the people what happened in their home country.
Watch 112 Ukraine News Online Stream
Watch 112 Ukraine News Live Streaming that is telecasting online from Greece. Mostly it telecasts programs that are famous in all country.



Read More
| | | |
| --- | --- | --- |
| Sr. No | Contents | Details |
| 1 | Launched Date | 28 November 2013 |
| 2 | Owner | AndriyPodshchypkov |
| 3 | Country | Ukraine |
| 4 | Broadcast area | Ukraine |
| 5 | Picture Format | 4:3 (SDTV) 720p – "Т2" (HDTV) 1080i (HDTV) |
Slogan
Know more!
Website
112 Ukraine began after four months of its concept development, office space design, equipment supply, developing programming and business optimisation solutions. The channel was displayed on 26 November 2013 and appeared on Ukrainian screens on 28 November 2013. 112 Ukraine established the bureaus in August 2014 in Belgium & Brussels. The channel has organised its linkups with Moscow, Crimea, Malaysia, Lviv and Vilnius during its broadcasting. Thousands of people were the guests of a channel which include public figures, experts, politicians and cultural luminaries.
Availability
112 Ukraine is available terrestrial 75 % of Ukraine and available on cable and satellite. It can see on AMOS 2/3 and DVB-T2 network satellites. Satellite license issued to the channel on 22 August 2013. Recently the channel has one satellite license and five local digital licenses.
Programming
112 Ukraine broadcast 24 hours news programs. However, it broadcast live 17 hours and repeats the transmission at night. The channel carries political news and news from all over the world.
| | |
| --- | --- |
| Sr. No | programs |
| 1 | News 112 |
| 2 | War Diary |
| 3 | 112 Minutes |
| 4 | Net Policy |
| 5 | People, Hard Talk |
| 6 | Evening Prime |
| 7 | People's Procuratorate |
| 8 | A Week |
| 9 | show Shuster the Live |
| 10 | Studio 112 |