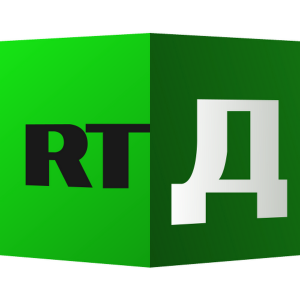 RT Documentary TV that is also known as (RTD) is a Russian documentary channel which broadcast programs in both English and Russian language. The name of the channel on the logo is written in RTД styled. It was founded in 2011 when Russian President Dmitry Medvedev visited the RT's studio based in Moscow.  RTD covers many topics related to life in Russia and Russian culture. Documentaries from Russia and all over the globe presented on RT Documentary.
Watch RT Documentary TV (RTD) Live Stream
Let's watch RT Documentary TV that is telecasting live transmission from Russia. It is also called RTD. You can enjoy 24/7 hours online streaming for free.

Read More About RT Documentary
Slogan
Question More
Website
www.rt.com
General Information
| | | |
| --- | --- | --- |
| Sr. No | Contents | Detail |
| 1 | Launched | 23 June 2011 |
| 2 | Owner | TV Novosti(ANO) |
| 3 | Country | Russia |
| 4 | Language | Russian English |
| 5 | Picture Format | 1080i (SDTV) 576i 16:9 (HDTV) |
| 6 | Broadcast Area | Worldwide |
| 7 | Headquarter | Moscow |
| 8 | Sister Channels | RT UK RT RT America RT Al-Yaum RT Actualidad |
Availability
RT Documentary is available on Eutelsat Hot Bird as air-free channel. There are no restrictions on channel distribution worldwide as live via the internet by Russian Government. On the main RT's website, it can also see with other RT video streams. Honors & Achievements RT Documentary won many awards in the history for their excellent
Programming
RT Documentary Russian Fed on aired the many documentaries series about nature, culture, and religion. The channel also presented child entertainment program series. Schedule of the entire week is given in the table.
| | | |
| --- | --- | --- |
| Sr. No | Programs | Schedule |
| 1 | Get Your skates On | Monday- Saturday |
| 2 | The Immortals | Monday-Sunday |
| 3 | Knockout girls | Monday &Tuesday |
| 4 | Toxicity | Monday – Sunday |
| 5 | SOs :Sold out slaves | Monday – Thursday |
| 6 | Mea Culpa: Under the mask of cologne | Monday – Sunday |
| 7 | Love Syndrome | Monday – Sunday |
| 8 | No woman, no crime | Monday – Saturday |
| 9 | Hearts of coal | Monday- Sunday |
| 10 | Gangut: The tide breaker | Monday – Sunday |
| 11 | Art of gold | Monday – Sunday |
| 12 | The last Nivkh chieftain | Monday – Sunday |
| 13 | Scrapped | Monday |
| 14 | Mobile technology | Monday – Sunday |
| 15 | Ready, steady, goat | Monday – Sunday |
| 16 | Air | Monday – Sunday |
| 17 | Tent city USA | Monday –Sunday |
| 18 | See me hear me | Monday – Sunday |
| 19 | Arctic family: in love with cold | Monday – Sunday |
| 20 | Why | Monday – Sunday |
| 21 | A clown's life | Monday – Friday |
| 22 | 8000 km of love | Monday – Wednesday |
| 23 | My Crazy Russian Vlog | Wednesday – Sunday |
| 24 | The keepers of leopard land | Friday-Saturday |
| 25 | The Virgin | Friday – Sunday |