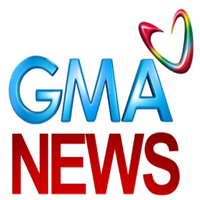 GMA News is a television station of GMA Network based in the Philippines. It is informally known as GNTV or News TV, and now it is stylised as GMA News TV. It is a satellite and cable television network possessed by GMA Network Inc & ZOE Broadcasting Network Inc. GMA News replaced the Q TV which focused on dramas, lifestyle programs for women.
The channel broadcasts its transmission worldwide in two languages, Filipino and English. The channel was signed terrestrially first time on 28 February 2011 and started programming internationally on 1 July 2011.  GMA News Live Streaming presents mostly the public affairs, news, and sports program. In Public Affairs, programming includes cooking shows, entertainment program, talk shows and reality series.
Watch GMA News TV Philippine Live Streaming
Watch GMA News Live telecasting from Philippines. It is a famous International and National News channel broadcasting 24/7 hours.

Read More About GMA
Slogan
Oras-as, Alam ko! (The Philippines' No. 1 News Channel) May Pag-as a (There's Hope)
Website
| | | |
| --- | --- | --- |
| Sr.No | Contents | Details |
| 1 | Launched Date | February 28, 2011 (terrestrial) July 1, 2011 (international) |
| 2 | Branding | GMA News TV |
| 3 | Country | Philippines |
| 4 | Language | Filipino (main) English (secondary) |
| 5 | Owner | GMA Network Inc. ZOE Broadcasting Network, Inc. |
| 6 | Picture Format | NTSC 480i (SDTV) |
| 7 | Former name | Q (2005-2011) |
| 8 | Sister Stations | GMA Network |
Programming
It is a public affairs magazine show which tells the viewers about the Filipino culture &tradition.
Taste Buddies is a Philippine Lifestyle show broadcast at 8:45 pm at every Sunday. Solenn Heussaff and Rhian Ramos hosted the show.
Reunions are a public affairs program by award-winning journalist Jessica Soho. The purpose of this show is to help the missing people and reuniting them with their families.
Tonight with Arnold Clavio
This primetime talk show first time on aired on 5 April 2010 and started on GMA News TV on 28 February 2011. It is the best talk show on the channel and won the Catholic mass media award in 2012.
| | | |
| --- | --- | --- |
| Sr.No | Programs | Category |
| 1 | State of the Nation With Jessica Soho | News |
| 2 | I Juander | Magazine show |
| 3 | Balitanghali | News |
| 4 | Balitang Amianan | News program |
| 5 | MichaelAngelo | Talk show |
| 6 | Balita Pilipinas Ngayon | News |
| 7 | Idol sa Kusina | Cooking show |
| 8 | Business & Beyond | Finance news |
| 9 | Bawal Ang Pasaway kay Mareng Winnie | News |
| 10 | The Working Class | Lifestyle program |
| 11 | Dokumentaryo | News program |
| 12 | Investigative Documentaries | Public affairs program |
| 13 | Who's Next? | Sports program |
| 14 | Brigada | Public affairs program |
| 15 | News TV QRT | News |
| 16 | 24 Oras Davao | News |
| 17 | Money Wise | Business news |
| 18 | Balitang Bisdak | News program |
| 19 | Reel Time | Public affairs program |
| 20 | Byaheng DO30 | News |
| 21 | State of the Nation | Current affairs program |
| 22 | News to go | News program |
| 23 | The Fiercest of Them All | Cooking show |
| 24 | Vintage Trip | Travel program |
| 25 | News TV All Sports | Sports program |
| 26 | Mommy Manua | Lifestyle program |
| 27 | Motorcycle Diaries | Public affairs program |
| 28 | Good News Kasama si Vicky Morales | Magazine show |
| 29 | Happy Life | Travel documentary |
| 30 | Turbo Zone, Feed Your Drive! | Lifestyle program |