Fox 11 KTTV is Fox owned and operated television station of FBC (Fox Broadcasting company) found in Los Angeles, California. U.S. Fox 11 Los Angeles work with KCOP Channel 13 in Los Angeles MyNetworkTv station as part of duopoly television. The studio of Fox 11 is within Fox television station in West Los Angeles and transmitter is situated on Mount Wilson. Fox 11 Los Angeles is available to Direct TV subscribers in some areas of Western United States. Its call letters meaning are Times Television. Fox 11 (KTTV) founded in 1946.
Related: Fox 5 DC News WTTG Washington
Slogan
We are Fox 11
Website
www.foxla.com
Fox 11 Los Angeles (KTTV) Live Stream
Watch online Fox 11 Live Stream telecasting online transmission from Los Angeles the United States of America. Streaming is just loading in the Player. You can watch also other Fox News Channels.
Read More About KTTV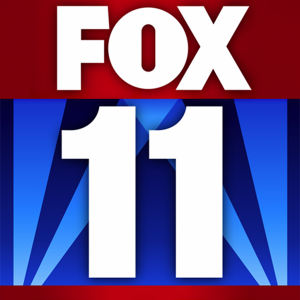 Fox 11 channel (KTTV) origins were founded in 1946 when Times Mirror company who is publishers of Los Angeles Times got the station license and construction permit. It was one of the five stations whose license was given by Federal Communications Commission
(FCC) to those parties whose interested for launching commercial television stations in Los Angeles.CBS purchased the 49% interest in Fox 11 KTTV in 1948 and completed its construction for making channel 11 (KTTV) the network of Los Angeles television outlet. It was first on aired on 1 January 1949. The first thing which station telecast is Tournament of Roses Parade which broadcast on every New Year's Day until 1995. Times Mirror purchased the Nassour Studios in May 1950 for Fox 11 (KTTV) operations and converted it into big production house. its affiliation ended with CBS in 1955 after moved its program onto the KTSL channel 2. After few months the channel shift to new Los Angeles outlet DuMont television network. But Fox 11 (KTTV) became independent station in 1954 when DuMont programs move to KHJ-TV Channel 9 now KCAL-TV.
In 1958, Los Angeles became the television home of Los Angeles Dodgers baseball team and broadcast the road games against archrival San Francisco Giants. However, this relationship ended in 1992. Metromedia purchased the station in 1963 by Times Mirror company. Los Angeles offered the entertainment programs, sports programs, and movies and 10:00 PM newscast. It was the primary station that seen on cable television providers across the Southwestern U.S with KTLA, KCOP, and KHJ-TV.
Fox 11 Los Angeles sold to Rupert Murdoch company News Corporation. These stations from Metromedia soon become the part of New Corporation, Fox television stations and develop the basis of Fox broadcasting company. Fox 11 (KTTV ) formed a website on 16 May 2006 MyFox interface based on Fox television stations.
Programs
Fox 11 Live Streaming presents many programs with news like morning shows Good Day L.A, sports program, cartoons, and movies. Los Angeles (KTTV) broadcast 45 hours local news in a week. It is the largest Newscast operation of any television station in Los Angeles after CW affiliate KTLA 65 hours weekly newscast.
| | | | |
| --- | --- | --- | --- |
| Sr. No | Programs | Schedule | Category |
| 1 | Fox 11 Morning news | 6:00 AM 10:00 AM | News program |
| 2 | Good Day L.A morning show | 7:00AM 9:00 AM | Updates on sports, weather and local events |
| 3 | TMZ Live | 10:30 AM | Entertainment show |
| 4 | The Wendy William show | 11:00 AM | Heath tips |
| 5 | Dish Nation | 6:30 PM | Entertainment program |
| 6 | Modern Family | 7:00 PM | Comedy program |
| 7 | So-Me | 12:00 AM | Informative program |
| 8 | The King of Queens | 12:30 AM | Comedy show |
| 9 | How i met your mother | Saturday at 7:00 PM | Comedy show |
| 10 | Whacked out sports | Saturday at 12:30 AM | Sports program |
| 11 | In Touch with Dr. Charles Stanley | Sunday at 6:30 AM | Religious program |
| 12 | The Last man on Earth | Sunday at 9:30 PM | Comedy show |
| 13 | Lucifer | Tuesday at 9:00 PM | Drama series |