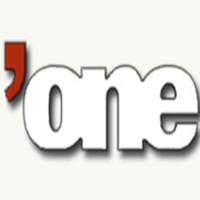 Dubai One is an entertainment channel owned by Dubai Media. The channel was founded on 14 May 1994 and belonging to Dubai Media. Dubai One is formerly known as CH33 and One TV and broadcast in the English language in Europe, North Africa, and the Middle East.  Dubai one is replaced the CH33 and later One TV on 5 April 2004 and more focus on events happening in & around the United Arab Emirates of Dubai. The channel is the largest platform for movies and has a partnership with Warner Bros and Disney which offer them a wide range of movies.  Dubai One is a satellite television network.
Watch Dubai One TV Channel Live Streaming
Watch Dubai One that telecasting HD quality transmission from UAE. Enjoy 24/7 hours free transmission. It telecastes mostly entertainment shows.
[jw7-video n="1″]
Read More
Slogan
See More
| | | |
| --- | --- | --- |
| Sr. No | Contents | Details |
| 1 | Launched Date | May 14, 1994 (as Dubai 33) April 5, 2004 (as Dubai One) |
| 2 | Former Call signs | CH33 One TV |
| 3 | Country | United Arab Emirates |
| 4 | Availability | Middle East Europe |
| 5 | Language | English |
Programming
It is an entertainment channel produced many interesting programs for the viewers. Recently the channel shows the three movies per night. Dubai One is producing Bollywood films from one month on Thursday night at 11 PM. On Friday the channel repeated the programs and known as Catch up Friday. Favorite programs and movie of the channel are listed below. Have a look at the programs.
| | | |
| --- | --- | --- |
| Sr. No | Programs | Category |
| 1 | Emirates News | News |
| 2 | Curb Your Enthusiasm | Comedy television series |
| 3 | Understanding Islam | Educational show |
| 4 | ÇALIKUSU 'Love bird' | Drama |
| 5 | AvenidaBrasil | Mystery/ Fantasy Telenovela |
| 6 | Red Band Society | Drama |
| 7 | Hope & Faith | Sitcom |
| 8 | The Whispers | Drama series |
| 9 | The Big Bang Theory | Sitcom |
| 10 | Everwood | American drama television series |
| 11 | Supernatural | American fantasy horror television series |
| 12 | ROSSELLA | Italian television series |
| 13 | 22 Jump Street | Movie |
| 14 | Queen of Hearts | Romance Drama series |
| 15 | Once upon a time | Drama |
| 16 | Veronica Mars | Teen noir mystery drama series |
| 17 | The King of Queens | Sitcom |
| 18 | Phil Spector | Drama series |
| 19 | The New Adventures of Old Christine | Sitcom |
| 20 | Reina de corazones | American telenovela |
| 21 | The Sopranos | Crime drama series |
| 22 | Recaim | Movie series |
| 23 | Gossip Girl | Teen drama television series |
| 24 | The Lake House | Drama series |
| 25 | Emirates 24/7 | News program |
| 26 | Studio One | Lifestyle show |
| 27 | World of Sports | Sports news |
| 28 | Fashion Star | Reality show |
| 29 | The X Factor UK | Musical program |
| 30 | Sunshine on Leith | Movie series |
| 31 | Jumanji | Film |
| 32 | Django Unchained | Movie |
| 33 | The Bold and the Beautiful | Soap opera |
| 34 | 1,000 Times Good Night | Movie series |
| 35 | Zozo | Movie |
| 36 | Smallville | Superhero fiction Drama |
| 37 | Carrie | Movie |
| 38 | The Sorcerer | Movie |
| 39 | Like feather, Like son | Film |
| 40 | The Bill Engvall Show | Sitcom |
| 41 | Parental Guidance | Movie |
| 42 | Teen Wolf | Television series |
| 43 | That's Entertainment | Celebrity gossip show |
| 44 | Eat Pray Love | Family drama series |