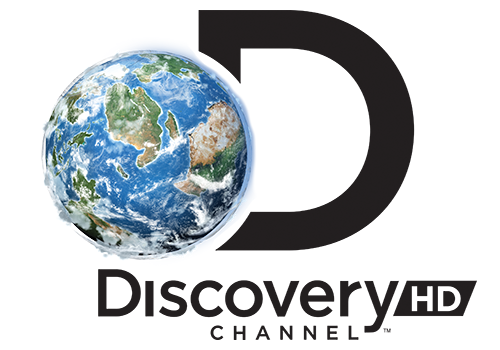 Discovery Channel is a documentary television channel which is mainly focused on history, technology, and science. It founded in June 1985 as The Discovery Channel. It is an American based channel and available worldwide via IPTV and terrestrially at different channel mention below. It is a property of Discovery Communications whose CEO is David Zaslav.
After TBS and Weather Channel, it is the third most-watched cable channel in the United States. In the recent years of the launching, Discovery channel live stream produced reality television and pseudo-scientific entertainment programs. Discovery Channel primarily focused on speculative investigation, automobiles, and occupation-related documentaries. Discovery channel also produced documentaries for younger and families interest.  Shark Week programming (Deadliest Catch, How It's Made,  MythBusters, Dirty Jobs, and Man vs. Wild Cash Cab) is the popular feature of the channel airs in summer months.
Watch Discovery TV Channel Live Stream (FULL HD)

Here 24/7 hours Discovery Channel Live Stream is available in HD that you can watch anytime. It is the pure documentary channel. Man vs Wild, Naked, and Afraid are its famous programs.
Read More About Discovery Channel
www.discovery.com
Sr. No
Contents
Details
1
Launched Date
2
The C try United States
  panish
4
Owner
Discovery Communications, Inc.
5
Sister Channels
American Heroes Channel TLC Animal Planet Destination America Investigation Discovery Discovery Family Velocity Discovery Life Oprah Winfrey Network Science
6
Picture Format
1080i (HDTV) 480i (SDTV)
7
Broadcast area
Worldwide
8
Headquarter
Silver Spring, Maryland
9
Former name
The Discovery Channel (1985–1995)
Availability
Terrestrial Availability
1
Selective TV Inc.
K47KZ (Channel 47)
Cable Availability
2
Verizon FiOS
620 (HD) 120 (SD)
Satellite Availability
3
C-Band
AMC 10-Channel 21
4
DirecTV
278 (HD/SD) 1278 (VOD)
5
Dish Network
182 (HD/SD)
IPTV
6
AT&T U-Verse
1120 (HD) 120 (SD)
7
Sky Angel
313
8
Southern Fibernet (Atlanta, GA)
1123 (HD) 123 (SD)
Programming
Discovery channel broadcast 24 hours different documentary series for the viewers. Popular series of the channel is given below.
An American docudrama on those who illegally produce moonshine. The series dramatizes law-evading techniques and life.
It is an American reality series and each episode of the series chronicles the lives of two survivalists who meet for the first time and are struggling for the stay in the wilderness naked for 21 days.
| | | |
| --- | --- | --- |
| Sr. No | Programs | Category |
| 1 | Fast N' Loud | Reality TV show |
| 2 | Gadget Man | British television series |
| 3 | Alaska: The Last Frontie | Reality show |
| 4 | Deadliest Catch | Documentary series |
| 5 | Alaskan Bush People | Reality television series |
| 6 | Misfit Garage | Reality show |
| 7 | Gold Rush | Reality television series |
| 8 | Diesel Brothers | American reality series |
| 9 | Family Feud | Game show |
| 10 | Gang Wars | Documentary series |
| 11 | I (Almost) Got Away With It | American documentary series |
| 12 | Edge of Alaska | Reality television series |
| 13 | Outrageous Acts of Science | Science program |
| 14 | Dual Survival | Reality show |
| 15 | Cuff Me If You Can | Documentary series |
| 16 | FBI: Criminal Pursuit | Action/thriller drama |
| 17 | Yukon Men | Adventure series |
| 18 | Street Outlaws | Reality television series |
| 19 | The Last Alaskans | Reality series |
| 20 | Treasure Quest: Snake Island | American reality series |
| 21 | Pot Cops | Reality show |