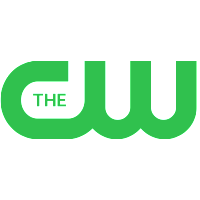 CW TV is an entertainment American based television channel founded in January 2006. The name of CW derived from its two parent owners as Warner Bros and CBS. After UPN and WB The CW made its debut first time on 18 September 2006. First, two nights of CW programming consisted of returns and launch-related specials.
In 2008 the channel lineup the programming and appeal mainly women between the ages 18 & 34 and in 2011 increased it up to men.
The channel broadcast nationally only and available via cable in Canada.  In 2016 one musical comedy series Ex-Girlfriend got the highest ranking. The channel got more success when introducing action superhero series like Arrow.
Watch CW TV America Live Stream
Watch CW TV online streaming that is telecasting transmission from the United States of America. Please wait for few seconds, a stream is loading in the player.
Read More
Slogan
Dare to Defy
Website
www.cwtv.com
General Information
| | | |
| --- | --- | --- |
| Sr. No | Contents | Details |
| 1 | Founded Date | 24 January , 2006 |
| 2 | Launched Date | September 18, 2006 |
| 3 | Country | United States Canada (via cable) Mexico (Tijuana, Baja California) |
| 4 | Parent company | CBS Corporation Warner Bros |
| 5 | Owner | The CW Network, LLC |
| 6 | Headquarter | Burbank, California, United States |
| 7 | Broadcast area | National |
| 8 | Picture Format | 480i (SDTV) 1080i or 720p (HDTV) |
CW TV Programming
The CW currently broadcast six days transmission on weekdays and Saturday morning live educational program by Litton entertainment called one Magnificent Morning. Some famous series of the channel is given in the table below.
It is a fantasy drama series in which Kara realised her hiding abilities and used to protect the Citizens of National City.
A historical series in which professional gamblers offers best athletes to throw the series and they agree. But at the end, their career and reputation destroyed when dark secret, dubbed the "Black Sox Scandal," reaches the public consciousness.
A romantic series in which a single guy and two couples face different stages of the relationship.
| | | |
| --- | --- | --- |
| Sr. No | Programs | Category |
| 1 | Supernatural | Fantasy horror television series |
| 2 | The Robert Irvine Show | Talk show |
| 3 | Crazy Ex-Girlfriend | Musical/comedy drama |
| 4 | Vacation Creation | Travel show |
| 5 | Arrow | Action /crime series |
| 6 | No Tomorrow | Romantic/comedy drama |
| 7 | The Originals | Soap opera |
| 8 | Penn & Teller: Fool Us | Entertainment program |
| 9 | Reign | Historical fantasy romance series |
| 10 | Masters of Illusion | Stage magic show |
| 11 | The 100 | Science fiction drama |
| 12 | Whose Line Is It Anyway? | Comedy show |
| 13 | Jane the Virgin | Romantic comedy-drama telenovela |
| 14 | Beauty & the Beast | Police procedural drama |
| 15 | The Flash | Superhero fiction/drama |
| 16 | Just for Laughs Gags | Comedy show |
| 17 | America's Next Top Model | Reality television series |
| 18 | iZombie | Comedy/horror drama |
| 19 | The Vampire Diaries | supernatural drama |
| 20 | Legends of Tomorrow | Action/adventure series |
| 21 | Containment | Drama |
| 22 | Frequency | Sci-Fi mystery drama |
| 23 | Riverdale | Teen drama |
| 24 | Supergirl | Action drama series |
| 25 | Two and a Half Men | Comedy series |
| 26 | Celebrity Name Game | Quiz show |
| 27 | PIX11 Morning News 6A-7A | News |
| 28 | Friends | Comedy series |
| 29 | What Went Down | Entertainment sports program |
| 30 | Seinfeld | Comedy series |