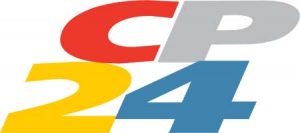 CP24 Toronto News is basically  24.7 hours English news channel based in Canada. It was founded in March 1998 and recently owned by Bell Media subsidiary of BCE, Inc. CP24 is a specially cable and satellite television channel based in Toronto and mostly focus on local news from Toronto and southern Ontario. The channel gives coverage to all national and international news. CP 24 is a good news channel in Canada which provides the latest news to the viewers.
CP24 Toronto News Canada Live Stream
You are at right place to watch CP24 Toronto News that is telecasting online transmission from Canada. Watch latest international and national news.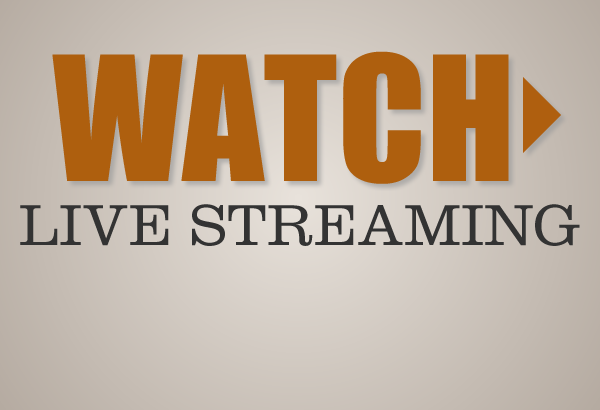 Read More About CP24 News
Slogan
Toronto's Breaking News
Official Website
| | | |
| --- | --- | --- |
| Sr. No | Contents | Details |
| 1 | Launched Date | 30 March 1998 |
| 2 | Owner | Bell Media |
| 3 | Country | Canada |
| 4 | Headquarter | Toronto, Ontario |
| 5 | Language | English |
| 6 | Broadcast Area | National (satellite) Southern Ontario (analogue) |
| 7 | Picture Format | 480i (SDTV/letterbox) 1080i (HDTV) |
| 8 | Sister Channels | Business News Network CFTO-DT CFRB (AM) CKVR-DT CHUM (AM) CHUM-FM CTV News Channel CKFM-FM |
Availability
Satellite Availability
1
Shaw Direct
Channel 509 (SD
2
Bell TV
Channel 1566 (HD)
IPTV
3
MTS
Channel 283 (SD)
4
Zazeen
Channel 24 (HD)
5
Bell Fibe TV
Channel 1503 (HD) Channel 503 (SD)
6
VMedia
Channel 24 (HD)
Cable Availability
7
Available on many Southern Ontario cable providers
CP24 News was licensed in 1996 by Canadian Radio-television and Telecommunications Commission (CRTC) as Plus 24 and established as CablePlus24 on 30 March 1998. Under the CHUM ownership, the channel named as an extension of CITY-TV newscasts which known at that time as CityPlus. CP24 programs were featured and anchored by Citytv personalities for ten years.
Live City plus news was broadcast immediately on CP24 after released on CityTV. Some selected programs from CHUM stations broadcast on the channel. On 1 December 2004 CHUM purchased the remaining share (29.9%) of the CP24 from Sun's owners. Bell Globemedia announced a bid for CHUM for $1.7 billion on 12 July 2006. CRTC approved the CTV takeover of CHUM on 8 June 2007.
On 12 June 2007 Rogers purchased the Citytv stations from CRTC for $375 million. After ownership changes, CP24 started its operations separately from CITY-TV in 2008. The channel replaced the Breakfast television with the new morning show on 26 March 2009 named CP24 Breakfast. On 13 April 2011, Bell Canada took over the control of CTV globe media's assets including CP24. BCE purchased all 100% interests on 10 September 2010 in CTV globe media for $3.2 billion CAD.
On 1 April 2011, CTV globe media has rebranded Bell Media, who is the recent owner of the channel. Programming CP24 News Toronto Live Stream produced every type of news for their viewers including national and international news. News program broadcast from the CP24 given below.
| | |
| --- | --- |
| Sr.No | Programs |
| 1 | CP24 Live at 11 |
| 2 | Hot Property |
| 3 | CTV Toronto Late News |
| 4 | 24 Nightside |
| 5 | AMCP24 Before Breakfast |
| 6 | AMCP24 Early Breakfast |
| 7 | Breakfast |
| 8 | Dayside |
| 9 | Live at Noon |
| 10 | Live at 5 |
| 11 | Live at 5:30 |
| 12 | CTV Toronto News at 6 |
| 13 | Live at 10 |
| 14 | Live at 10:30 |
| 15 | Live at 11 |
| 16 | CTV Toronto Late News |
| 17 | Autoshop |