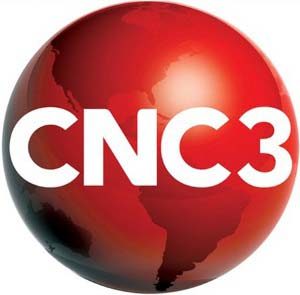 CNC3 News is privately possessed by Guardian Media Limited. The channel headquarter is situated in Trinidad and Tobago and broadcast its programs free to air on Channel 12 & 14.
The meaning of its call letters is Cable News Channel 3 and also called it with this name previously. The channel began broadcasting on 26 September 2005. CNC 3 is a project of Guardian Media Holdings which is a member of the ANSA Mc Al Group of Companies.
The central theme of the channel was news, but when it went on air, it produced general entertainment programs and movies also.
Telecommunications Authority of Trinidad and Tobago (TATT) announced three hours before the channel debut that CNC 3 could not proceed but reversed its decision on the same day and broadcast began shortly. TATA recommended the CNC3 for national free to air broadcast license in December 2007.
On 1 November 2008 the channel on transmitted over the air. CNC3 broadcast crime watch in April 2013 which was famous tv series of the channel hosted by Ian Alleyne and previously produced by CCN TV6.
Watch Online CNC3 News Live Stream
Watch CNC3 News online streaming that is telecasting international and national news from all over the world. There are many interesting programs broadcasted by this channel.

Read More
Slogan
COVERING YOUR WORLD
Website
| | | |
| --- | --- | --- |
| Sr. No | Contents | Details |
| 1 | Launched Date | 26 September 2005 |
| 2 | Country | Trinidad & Tobago |
| 3 | Owner | Guardian Media Limited |
| 4 | Language | English |
| 5 | Headquarter | 22-24 St. Vincent Street, Port of Spain, Trinidad and Tobago |
| 6 | Broadcast area | National |
| 7 | Picture Format | 480i (SDTV) |
| 8 | Affiliations | TBC Radio Network Trinidad Guardian Newspaper |
Availability
Terrestrial Availability
1
Channel
12
2
Channel
14
IPTV
3
Blink
104
Satellite Availability
4
DirecTV T&T Ltd.
131
5
Green Dot Ltd
Cable Availability
6
Available on most T&T cable systems
CNC3 News Programming
People perception was that it would be 24 hours news channel but cnc3 broadcast the newscast at the same time as other competing stations. It broadcast news at least four hours on weekdays and main newscast at 7:00 pm.
Some supporting bulletins also produced on weekdays at 12:00 Pm and hourly news bulletins from 6:00 AM-6:30 PM. On weekend's only one newscast at 7:00 PM. Notable programs of the channel are given in the table.
| | | |
| --- | --- | --- |
| Sr. No | Programs | Category |
| 1 | The odd Couple | Comedy series |
| 2 | CNC3 News | News |
| 3 | Monsuno | Animated series for children |
| 4 | The Morning Brew | Breakfast show |
| 5 | Jane the virgin | Comedy program |
| 6 | Scorpion | Action drama series |
| 7 | The mysteries of Laura | Mystery drama series |
| 8 | Allegiance | Drama series |
| 9 | Stalker | Mystery television series |
| 10 | Satisfaction | Drama series |
| 11 | Retro Sundays | Comedy program |
| 12 | Nip/Tuck | Medical drama |
| 13 | Glee | Musical comedy-drama television series |
| 14 | Fringe | science fiction television series |
| 15 | America's Got Talent | Reality television program |
| 16 | Cougar Town | American television sitcom |
| 17 | The Unit | Action-drama television series |
| 18 | Everybody Hates Chris | Sitcom |
| 19 | Modern Family | Mockumentary sitcom |
| 20 | Accidentally on Purpose | American sitcom |
| 21 | Top Gear | British entertainment series |
| 22 | George Lopez | Sitcom |
| 23 | Family Guy | Adult animated sitcom |