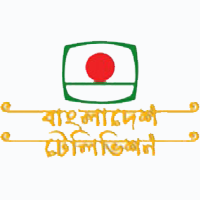 Watch BTV Bangladesh Live Stream Television Channel (বাংলাদেশটেলিভিশন)Live Stream. it is a state-owned national television channel based in Dhaka, Bangladesh. It is also known as BTV Bangladesh.  The channel began broadcasting on 25 December 1964 as Pakistan television. At that time it was the part of East Pakistan.  After independence in 1971, it was renamed as Bangladesh Television. It started color transmission in 1980. BTV Bangladesh gives coverage to the whole country via relay stations and one regional channel in Chittagong broadcast local programs in the evening.
Watch BTV Bangladesh Live Stream
Watch online 24/7 live stream of BTV Bangladesh TV channel online streaming. It is telecasting transmission to provide different types of programs for watchers.
[jw7-video n="1″]
Read More About BTV
The channel began to broadcast the news programs of CNN and BBC in the mid-1990s. BTV worldwide transmission started in 2004 via satellite based branch BTV World. BTV has criticized as the lack of quality entertaining programs. It is financed through television license fees.
BTV has produced many award-winning programs, and from 1980-2000 it aired many international programs, cartoons, children programs and famous English TV series. Best thing of the channel is that it did not dub its shows. Some notable English TV programs and cartoons were included
Charlie Chaplin
The New Adventures of Robin Hood
A Disney Christmas Gift
Faerie Tale Theatre
Kung Fu (TV series)
Bean
Honey, I Shrunk the Kids
Knight Rider
Lois & Clark: The New Adventures of Superman
The New Woody Woodpecker Show
Captain Planet and the Planeteers
The Sensitive Samurai (Udeni oboe ari)
The Sword of Tipu Sultan
Website
Live streaming is available on the following website and available on the AsiaSat- 3S 3725.0 MHz
| | | |
| --- | --- | --- |
| Sr. No | Contents | Details |
| 1 | Launched Date | 25 December , 1964 |
| 2 | Country | Bangladesh |
| 3 | Headquarter | Rampura, Dhaka |
| 4 | Owner | Government of Bangladesh |
| 5 | Language | Bengali |
| 6 | Broadcast area | Asia, Partial Africa, Middle East |
| 7 | Sister channels | BTV World |
Programming
BTV Bangladesh broadcast sitcom, children series and talk shows. Some notable programs of the channel is given below
AajRobibar (আজরবিবার)
AajRobibar (Today Sunday) is a Bangladeshi sitcom on aired in 1999 on BTV and created by Humayun Ahmed. This television series is well known due to Bengali song "JoleBhashaPoddoAami.
Kothao Keu Nei (কোথাওকেউনেই)
It is a Bangladesh television show written and created by Humayun Ahmed in 1990.
| | | |
| --- | --- | --- |
| Sr. No | Programs | Category |
| 1 | সংশপ্তক (Songsoptok) | Drama series |
| 2 | যদিকিছুমনেনাকরেন (Jodi KichuMone Na Koren) | Talk show |
| 3 | মাটিওমানুষ (Mati O Manush) | Pioneering television program |
| 4 | ইত্যাদি (Ityadi) | Magazine TV show |
| 5 | মীনা (Meena) | Children program |
| 6 | সময়েরকথা (ShomoyerKotha) | Talk show |
| 7 | বহুব্রীহি (Bohubrihi) | Sitcom |
| 8 | নতুনকুঁড়ি (NotunKuri) | Reality television competition series |
| 9 | সিসিমপুর (Sisimpur) | children's television series |
| 10 | BTV National debate | Political program |