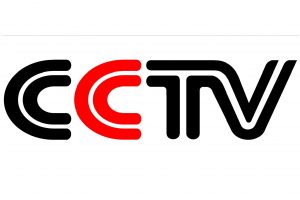 CCTV News is telecasting from China. It is 24 hours English news channel launched on 15 September 2000. It is owned by China Central Television (CCTV) and headquarters located in Beijing. Formerly the channel is known as CCTV International or CCTV-9. It broadcast worldwide in the English language. CCTV News produced commentary programs and depths reports. The channel has more than 85 million viewers in more than 100 countries.
CCTV News is available on DTH, IPTV. Cable and Terrestrial TV. It was the China first English-language television station. The biggest project of the channel was coverage of 2008 Beijing Olympics. The main target of the channel id foreigners inside and outside the country.
Watch CCTV News China Live Streaming
You are at right place to watch CCTV News that in telecasting from China. Watch 24/7 hours international news transmission.


Slogan
>
Taking your future
Website
On 1 January 1980, CCTV started an English language international news channel at the time of China reform and opening UP period. The channel began the English news bulletin in 19986 on CCTV-2, on CCTV-4 in February 1991 and on CCTV-13 in August 1991. It started broadcasting in China on 15 September 2000. In U.S market it entered on 1 January 2003. CCTV-9 on aired most of the time cultural programs and English news bulletin.
On April 2010 it produced mixed programs of travel, news, sports. But the channel was relaunched as news channel on 26 April 2010 and its name was changed to CCTV News. Under new look, mega events include the 2010 Shanghai World Expo and Yushu Country earthquake. CCTV claims they have 7 million global audiences. Web streaming service is managed by China Network Television on 11 January 2011. In 2012 CCTV launched many others channel as CCTV America and CCTV News in Africa.
Programming
It broadcast the news bulletin in the first half of each hour in a day. Mostly it focuses on China and Asia news as China News. It produced programs on culture, sports, business, finance such as News Money, Cultural express, and shows include World insight, Dialogue. Schedule of these programs is given below.
| | | | |
| --- | --- | --- | --- |
| Sr. No | Programs | Timing | Category |
| 1 | New Desk | Daily 12:00 AM and in first half of each hour | News |
| 2 | New money | Monday & Tuesday 12:30 AM Sunday 8:30 AM | Business program |
| 3 | The Heat | Wednesday-Sunday 12:30 AM | News and Current affairs show |
| 4 | Africa Live | Daily 1:00 AM & 6:00 PM | News program |
| 5 | Faces of Africa | Monday 1:30 AM | News program |
| 6 | Talk Africa | Sunday 1:30 AM & 2:30 PM | News program |
| 7 | Global business by CCTV Africa | Tuesday-Saturday 2:00 AM 8:00 AM 1:00 PM 4:00 PM | Business program |
| 8 | My China | Monday 2:00 AM Sunday 10:30 AM | China life show |
| 9 | Match Point | Sunday 2:00 AM | Sports program |
| 10 | Dialogue | Daily 2:30 AM 5:30 AM 11:30 AM 7:30 PM | Talk show |
| 11 | China 24 | Daily 3:15 AM , 6:15 AM & 8:15 PM | News program |
| 12 | World insight | Tuesday-Saturday 4:15 AM & 10:15 PM | World news and current affairs |
| 13 | Crossover | Sunday 4:15 AM | Talk show |
| 14 | Spectrum Asia | Monday 4:30 AM Sunday 11:30 PM | Television show |
| 15 | Americas Now | Monday 7:00 AM & 1:00 PM | American magazine program |
| 16 | Full Frame | Sunday 7:00 AM & 1:00 PM | Dancing show |
| 17 | China Insight | Monday 8:30 AM Saturday 2:30 PM | Series on china culture |
| 18 | Assignment Asia | Monday 9:30 AM | Current Affair program |
| 19 | Travelogue | Saturday 10:30 AM &10:30 PM | Travel show |
| 20 | News Hour | Daily 12:00 PM | News |
| 21 | Sports scene | Daily 3:30 PM | Sports program |
| 22 | Cultural Express | Monday-Friday 5:30 PM &11:30 PM | Television program |
| | Icon | Saturday 5:30 PM &11:30 PM | Cultural program |
| 24 | Asia Today | Daily 7:00 PM | News program |
| 25 | Closer to China with R.L. Kuhn | Sunday 9:30 PM & 9:30 AM | Weekly show |