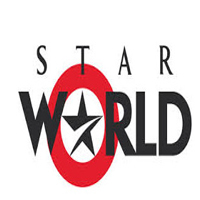 Star World India is a famous channel that is successor of Star Plus channel. It was established on 15 December 1991, a 24 hours English language channel. Recently it is working under Fox network groups and Star TV; both are fully owned subsidiaries of 21st Century Fox. Star Plus is a sister channel of Star World. On 31 March 1996 Star World ended its transmission and Star TV was rebranded itself with 24 hour Hindi entertainment channel. After sometimes it split into two parts, Star Plus is serving as Hindi entertainment channel and Star World as an entertainment channel. The channel broadcasts its shows from UK, USA, and Canada to attract the English speaking locals and people of Taiwan, Hong Kong, and Southeast Asia. In Philippine, it is the highest rated female-oriented channel.
Watch Star World India (HD) Live Stream
Live streaming of the Star World India is available on two websites one for Asia and other is for the Middle East & North Africa (MENA) region.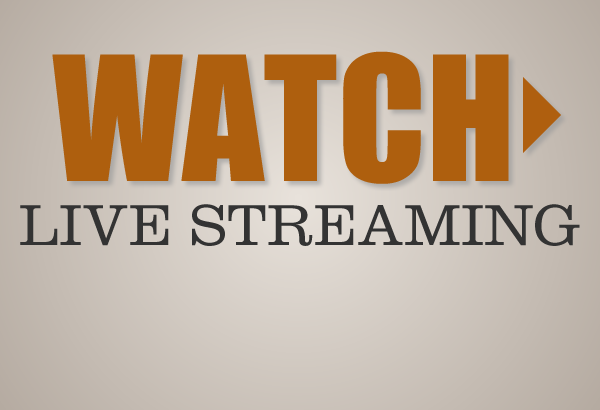 Read More About Star World
www.hotstar.com/channels/star-world
| | | |
| --- | --- | --- |
| Sr.No | Contents | Details |
| 1 | Launched Date | 15 December 1991 (as Star Plus) 31 March 1996 (as Star World) |
| 2 | Country | Hong Kong |
| 3 | Owner | Fox Networks Group |
| 4 | Language | Mandarin English Arabic |
| 5 | Picture Format | 576i (16:9/4:3) (SDTV) 1080i (HDTV) |
| 6 | Headquarter | Hong Kong Mumbai |
| 7 | Former name | Star Plus (15 December 1991 – 31 March 1996) |
| 8 | Broadcast area | Hong Kong , China, Myanmar, Singapore, Indonesia, India, Nepal, Taiwan, s Pakistan, Middle East, Malaysia, Philippines, Vietnam, Papua New Guinea, Sri Lanka, Maldives, ,Bangladesh, Thailand, |
| 9 | Sister Channels | Star Movies, STAR Sports, Fox, Star Chinese Movies ,Fox (Arabia),National Geographic Channel, Nat Geo Wild, Fox News Channel, Fox Movies (MENA),Nat Geo People, FX, National Geographic Abu Dhabi, Fox ,Family Movies, Channel V, Nat Geo Music, Fox Sports, BabyTV, Fox Crime, Fox Movies Premium Fox Action Movies, Fox Sports News, Channel M |
Programming
Star world India Live Stream has the wide range of broadcasting area and it produced many entertainment series for their viewers which include sitcoms, comedy series etc. Notable programs of the channel are described below.
Benched
>Benched is a comedy television series by Damon Jones and Michaela Watkins. One powerful lawyer falls from grace into the tumbling world of a public defender.
Quantico
It is an American thriller series produced by ABC Studios. Stars include Priyanka Chopra as Alex Parrish who after graduate from FBI Academy joins the FBI agency and becomes a suspect in a terrorist attack on Grand Central Terminal.
Styled to Rock
>It is a competition series in which contestants compete against each other and to create the best outfit for best music acts every week. One designed is eliminated in a week.
| | | |
| --- | --- | --- |
| Sr.No | programs | Category |
| 1 | The Catch | Mystery series |
| 2 | 2 Broke Girls | Sitcom |
| 3 | Grey's Anatomy | Medical drama |
| 4 | Witches of East End | Supernatural drama |
| 5 | Scream Queens | Comedy horror series |
| 6 | A to Z | Romantic comedy series |
| 7 | Devious Maids | Comedy/mystery drama |
| 8 | Candidly Nicole | Reality television series |
| 9 | It's a Brad, Brad World | Reality documentary series |
| 10 | The Voice | Singing competition series |
| 11 | Happy Endings | Sitcom |
| 12 | Empire | Musical drama series |
| 13 | Trophy Wife | Sitcom |
| 14 | Heartbeat | Medical /comedy drama |
| 15 | Cristela | Sitcom |
| 16 | Cougar Town | Sitcom |
| 17 | Mistresses | Soap Opera |
| 18 | The Bachelor | Dating game show |
| 19 | Glee | Musical /comedy drama |
| 20 | American Idol | Singing competition |
| 21 | How I Met Your Mother | Romantic comedy/sitcom |
| 22 | Hindsight | Fantasy drama series |
| 23 | Young & Hungry | Sitcom |
| 24 | Got to Dance | Dance show |
| 25 | Kevin from Work | Comedy series |
| 26 | The Royals | Soap opera |
| 27 | New Girl | Sitcom |
| 28 | Parenthood | Family drama |
| 29 | Life in Pieces | Sitcom |
| 30 | MasterChef Junior | Cooking show |
| 31 | Once Upon a Time | Adventure drama series |
| 32 | Raising Hope | Sitcom |
| 33 | Revenge | Soap opera |
| 34 | Telenovela | Sitcom |
| 35 | Switched at Birth | Teen/family drama |
| 36 | Suburgatory | Sitcom |
| 37 | Royal Pains | Medical/comedy drama |
| 38 | Amazing Wedding Cakes | Reality television series |
| 39 | Scandal | Political /thriller drama |
| 40 | Welcome to Sweden | Sitcom |