Donald Trump vs Hillary Clinton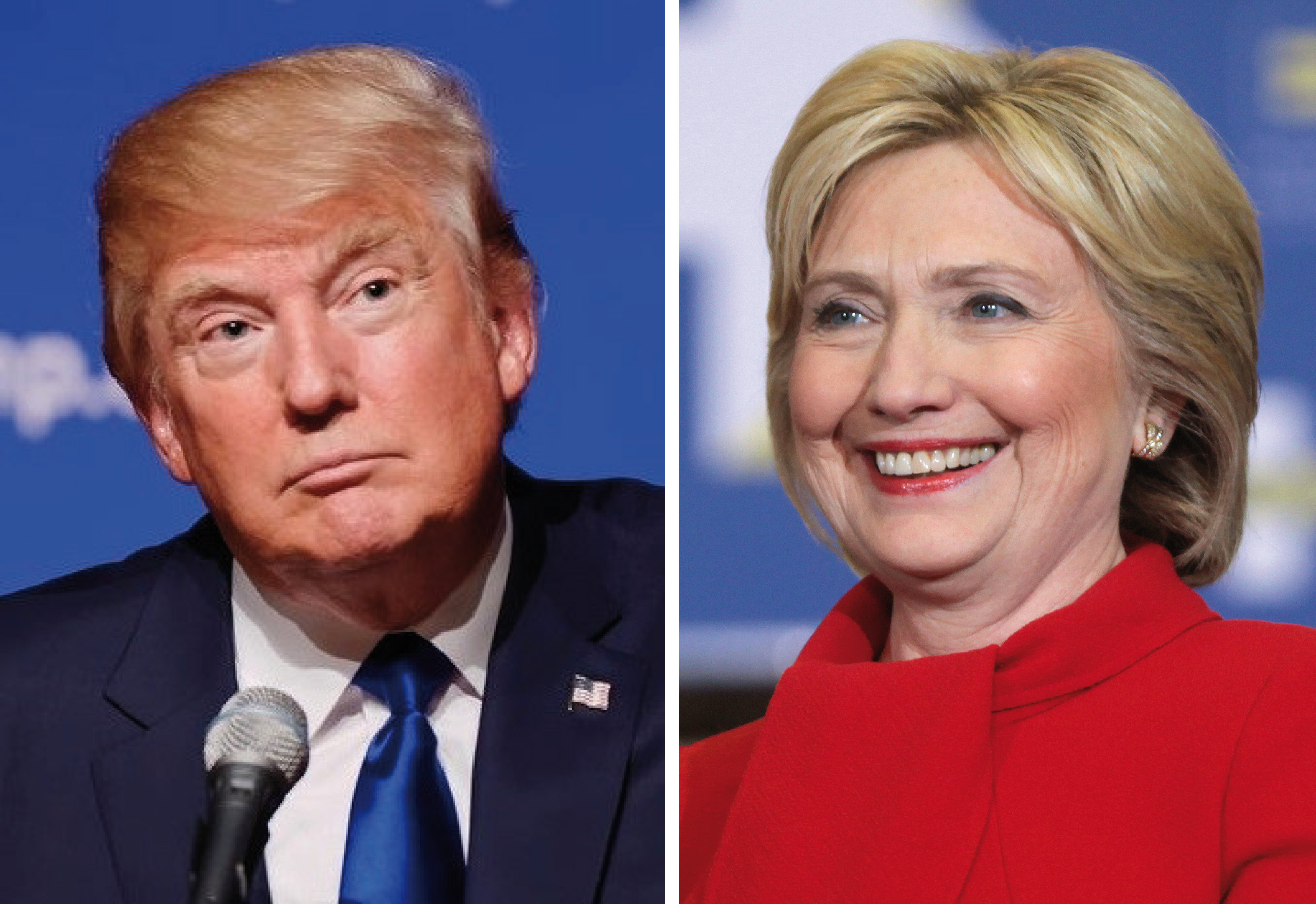 Everyone knows that the United States presidential election is going to hold on 8 November 2016 after Obama term is an end in January 2017. It is 58th quadrennial President election in U.S. For 2016, two strong candidates for the president post are Hillary Clinton belongs to Democratic Party and former secretary of state and Republican Party candidate Donald Trump who is a businessman. It is the first election in U.S in which a female of the major political party takes part.
After 1944, it is the first election that has major party candidates from the same home state. Who will the winner of these elections be the 45th president of United States. Both sides run their campaign successfully. A series of debates held between candidates for president post before the election.
Third and final presidential debate means the Unites States presidential election debates 2016. There is a series of discussions for U.S 2016 presidential election. An organization Commission on Presidential Debates (CPD ) which formed in 1987 held these debates between the major candidates for president election. Some detail of these discussions is given below.
First Presidential Debate
The first debate was held on 26 September 2016 at Hofstra University on Monday. The moderator was Lester Holt by NBC. It was recorded the most seeing debate in the American history with 84 million viewers.

Second Presidential Debate
Second debate took place on 19 October 2016 on Sunday at Washington University in St. Louis. Moderator of this discussion was Martha Raddatz by CNN and Anderson Cooper by ABC. Viewers of the second debate were 66.5 million.

Third & Final Presidential Debate
The third debate will be held on 19 October 2016 Wednesday at Nevada's UNLV campus Las Vegas and a moderator will be Chris Wallace of Fox News channel's Fox News Sunday. We will discuss more this final debate.
Timing
The debate will be on aired from 9 PM to 10:30 PM ET and according to Pakistan time on 20 October, Thursday at 6:00 AM-7:30 AM.
Live Streaming
[jwplayer player="1″ file="https://www.youtube.com/watch?v=XKzVOR6GzeI" primary="html5″ androidhls="true"]
All the main networks will show a free live stream on Twitter and Youtube. TV Channels which will broadcast this debate included ABC, CBS, CNBC, C-SPAN, CNN, Fox News, MSNBC and Fox business network.
Format
The debate divided into six segments and each segment has 15 minutes and 90 minutes. The moderator will announce the topic and given two minutes each candidate and followed 8 minutes and 45 seconds of facilitated discussion and each will receive the equal time. Questions will not share beforehand with the commission or campaign. Instead it is the complete discretion of the moderator. They will speak in front of podium and candidates will applause at the beginning or end of the debate.
Third Debate Points

Supreme Court
Immigration
Economy
Foreign hot spots and the candidates
Candidates fitness to be president