First time in the history it is happening that the leaders of South Korean and North Korea are sitting together after a long duration of decades, to sort out all the matters and these both presidents cross the lines which divide Korea into two portions.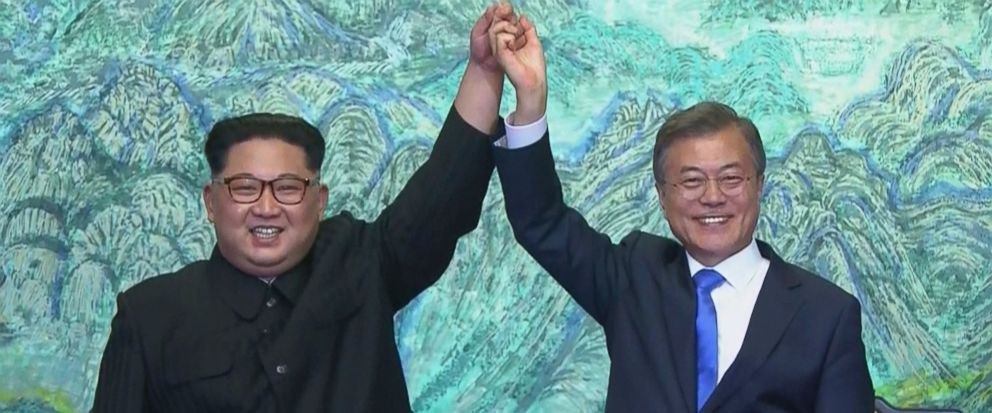 When the summit was started both of the leaders are standing in their regions than the president of North Korea Kim Jong Un grab the attention of all the cameras and walk towards the borderline which is dawned by the military of Korea and Divide Korea into two pieces One is South Korea other is North Korea.
Further Kim Jong Un walks towards the line and without wasting any time he crosses the line and meets with the South Korean President Moon Jae-in than both presidents handshake with each other. After this Kim Jong Un holds the hand of South Korean President Moon Jae-in, and then these both presidents walk into the region of North Korea.
After this these, both presidents sit in a table meeting, and the distance between these two presidents is of 2018 millimeters and on both side three three members of both regions are sitting and in the backdrop, there is a massive painting of Korean famous mountain range. The purpose of placing this painting of Korean mountain range is that Korea is no longer divided into two parts it is a single nation.
Further, as the day moves on after the table meeting these two presidents come out and sit in the limousine car of Kim Jong Un, and then these two move forward to the borderline again. During this journey, a group of bodyguards running along with the car for the sake of protocol and when they reach to the borderline they planted a plant and that plant was fertilized by the soil and water that came from both of the regions.
When the process of planting that plant is going on bot of the presidents, put the water and soil of their specific regions by their hands to convey the message to the whole world that this is the end of the war which is going on between these two nations from decades.
After that, these two leaders enjoy a walk and about for half an hour these both sit on the bridge and enjoy the talks while heaving tea. After that, both leaders talk to media and presents points along with this they also talk about the terms and conditions on which these two agree.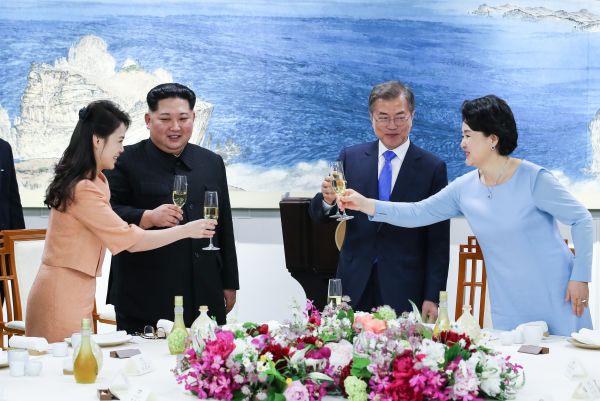 In this way, these two leaders spend their day and at the end both again join each other for dinner, and now it seems like that the situation is far coming on reasonable terms. And there are chances that the significant bridge which connects North Korea with South Korea will be open soon to the public of both nations and can easily walk freely in these two regions.
More information about this meeting is available on CNN network.